TV-PG

SFV


This content contains material that may be unsuitable for younger children.
Young Plumbers: Generations has ended.
Thank you for four years of being amazing.
--Paper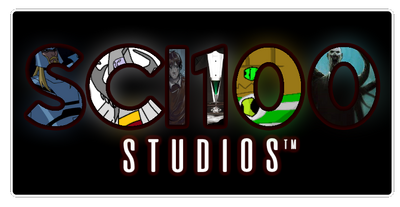 Master of Dimensions... Pleaser of Crowds...


This Belongs to Paper!
---
Young Plumbers: Generations is the sequel to the hit series Young Plumbers. It takes place 12 years after Young Plumbers Season 3 and there is currently only going to be one season. It debuted on September 6, 2013, with the first two episodes.
After a long off and on hiatus, the series returned to its usual schedule, albeit on Saturdays, with the episode Contraband, which was released on April 19, 2014, the one year anniversary of the series finale of Young Plumbers. The series then went back to hiatus after In With the New, which premiered on May 24 as the mid-season finale.
At the midpoint of the season, a 5 part special event titled Wars of the Worlds was released, detailing some of the events that take place between Generations and its predecessor. It was released on July 4, 2014 as part of YP month, commemorating the in-universe month when Rigon returned. It was also announced that two episodes would be released per week for the rest of July and the first week of August.
The series returned again on July 9 with Project Rhodes and then had an irregular summer schedule, lasting until August 29 with The Pen and the Sword. On September 28, Now You Sea Me was released, but the series did not fully return until Wednesday, December 24 with Festival, beginning a brief special schedule for the holidays. As of Saturday, January 3, Season 2 started with Life, the Universe, and Everything.
All of Season 1 was written by Paper, who also wrote most of Wars of the Worlds, though some of Parts 2 and 3 were written by Sci.
The next series of the franchise, tentatively titled Young Plumbers: Prime, was announced at Fall Fanon Con 2014.
On July 19, 2015, it was announced that the series had been cancelled, and the plot of Season 2 would be re-done in a trilogy of movies titled Young Plumbers: Judgement Day to be released in September, November, and December 2015 respectively. The three episodes of Season 2 that were released were kept up, but all other traces of Season 2 were removed.
On May 10, 2016, the fourth anniversary of the announcement of the original series, and after months of no news about the franchise, it was officially announced that the series would not continue, and the franchise as a whole was ending.
Seasons
Episodes
First Airdate
Last Airdate
1
26
September 6, 2013
December 31, 2014
For an un-tabbed list of episodes, click here.
Young Plumbers: Generations
Supporting Characters
To be added.
Community content is available under
CC-BY-SA
unless otherwise noted.