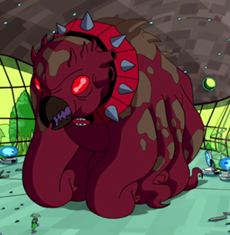 The Vicetopi are Vicetopus' species in Ben 10: Omniverse. They live on Encephalonus IV and prey on Cerebrocrustaceans.
Appearance
They are large, dark red octopus-like aliens with long bodies and many long tentacles which they use to stretch themselves a long distance to grab their prey. They have beaked mouths.
Powers
They have enhanced strength and tentacles.
Weaknesses
Unknown
Known Vicetopi
Fan Fiction
Gallery
Community content is available under
CC-BY-SA
unless otherwise noted.