Welcome to Spring Fanon Con 2020

---

Host's Opening Speech

---

We have come to the end of Spring Fanon Con 2020's Fanon Con. As with all Fanon Cons, we'll end with the main blog. I hope you guys had a great 'Con, and be sure to participate in Summer Fanon Con in June!


--Ulti, the host of Spring Fanon Con 2020!
---
Submissions
---
CaT's Entry
WARNING
:
DEVELOPING CONTENT
The following content is still in production and may differ heavily from its current form in the final product.
Welcome, one and all! I'm ChromastoneandTabby, AKA CaT, and this here is my submission to the Spring 2020 Fanon Con!
Tech Cross will be receiving a new OP and ED halfway through the first season, which you can watch early right here!
That being said, I have no idea when we're actually going to get that far.
Tech Cross is a highly personal project for me and I'm constantly coming up with and throwing out ideas for it. More often than not I have to erase thousands of words because I just don't like where the episode I'm working on is going. Needless to say, that slows down the writing process quite a bit, and there are times when I throw out so much of what I've written that I ask myself if this whole thing is even worth it.
At the end of the day, I don't really know if it is, but I still want to get this thing done and out there; just understand that it might take quite a bit longer than I initially planned for.
Alright, so:
Project Deca movie?
Project Deca movie.
The movie's still in development, though it's mostly on the back burner for now while I try to figure what the hell I'm doing with Tech Cross; that said, I do want to have it released before Attai's full appearance in that series.
For now, you might have noticed that I've been releasing some art portraying Divara and Millennia in a post-series relationship. This is canon to PD continuity and will be extremely relevant in the movie, so keep your eyes peeled for further information and a special event happening during my Discord presentation tonight at 10 PM EST.
In Conclusion
That about finishes up my section for the con, and I hope you're looking forward to the new material! Have fun at the rest of the con, and have a good day!
OTG's Entry
A NEW GAME!
In the Off-the-ground, there are many dangers in the world. And the ones who fight it are the exploration teams!
This is Team Fighters. They are low-leveled, have a ramshackle base, and are generally terrible.
Looks like they need help!
This is Team Fighters. They are incredibly powerful, and have a top of the line base.
Tony is the melee fighter. He gets up close and smacks foes with his large club.
Dai is the ranged fighter. She uses her magic powers to strike from afar.
Otto is the tank. It's his job to run up and take all the hits for the team.
Tu is the healer. She uses her magic powers to keep her team and others healed.
And they fight the biggest beasts of 'mon you've ever seen!
XANTHOUS P
A horrifying monster with command over electricity. He's known to turn around and rend underlings for as little as touching his tail.
FIGHTY FOX
A vulpine beast with unstable DNA. He's capable using many types to attack with.
Fight these bosses and more by recruiting Pokémon of all kinds, including Nadacian Pokémon and a few new arrivals in Pokémon Sky: Mystery Dungeon!
Ethan's Entry
[Everything was black for a moment until green electricity began vertically surrounded the area. A white light appeared in the middle of the screen until it eventually blinded the area. We zoom out from Ethan's anticipated look, as we zoom out to his full body as it revealed he was in a blue background with particles swiftly flying towards the screen. As Ethan zoomed out, he raised his arm over the Omnitrix and slammed down, with a green light blinding the screen.]
[The E-10 logo appeared with the Omnitrix surrounding the 10. Eventually it spelt out Horizons and a green light swirled below the logo, and created the number 2.]
[The entire logo glowed green, and zoomed into the screen, blinding the scene with a bright light, then fading to black.]
---
Ebomnitrix: Welcome to the E-10 Fanon Con Presentation. As you guys know, we've just wrapped up with Season 2. The Teotls have been defeated, Ethan and Alice can finally enjoy spending time together. Terence can be himself again, and has gotten back together with May. Hannibal and Naomi can finally grieve in peace, knowing their grandmother's killer is dead. Everybody's been impacted by this past season's events. Nikki and Hannibal have both become superheroes, Firefly and Armor. And after the Omni-Splicers being released from the Omnitrix, Ethan is given a new set of 10, while also gaining an old friend back to join him for more adventures. But now that the group has finished their second and third years in college, the big question remains is... what's next? Happiness. So I'm gonna keep this brief. Here's a sneak look at what's coming up next to E-10: Horizons.
---
AND NOW, AN AWESOME SNEAK LOOK AT THE COOL NEW SEASON OF E-10: HORIZONS
WE'RE TALKING ALL NEW ALIENS!
[SPIDERMONKEY TRANSFORMATION: We zoom into Ethan's eye, then zoom out as his eyes split into an additional pair.]
[Spidermonkey raised his arms and struck a pose, as he screamed out a monkey grunt.]
CRAZY NEW BAD GUYS!
[We cut to Fistrick and Rojo in the middle of an abandon highway as they revved their bikes up across from each other. Fistrick took off and Rojo took notice of this.]
Rojo: Haha! Chicken!
[Rojo drove toward Fistrick's direction.]
-
[As the group screamed, a new alien created a barrier to block Rojo's machine.]
AND E-10 LIKE YOU'VE NEVER SEEN HIM!
[Inside the S.A.C.T. a group of villains went charging toward Ethan.]
Ethan: C'mon! Give me something good! [Slams down]
-
[ARMODRILLO TRANSFORMATION: In a spinning background, Ethan forged yellow armor around his arms until his hands changed. We cut to Armodrillo raising his arms out as he struck a pose. Armodrillo's drills began to spin until a green light blinded the scene.]
Armodrillo: Now this is more my style!
E-10: HORIZONS: EXPANDED
ALL NEW SEASON, COMING THIS SUMMER
ON ANYWHERE YOU CAN READ THE SERIES!
[We cut to Alice having a one on one conversation with a new student outside a festival tent.]
Melissa: Well that's just the difference between your skill level and mine.
Alice: Um... huh?!
BEN 10 FANFICTION
WATTPAD
ARCHIVE OF OUR OWN
---
Ebomnitrix: That's right. A new season of E-10: Horizons is underway. With many new characters, adventures and aliens to be explored! Here's your first look at the new lineup!
Ebomnitrix: As mentioned above, Ethan now has a set of all new aliens. There is even a few familiar faces you might recognize...
Ebomnitrix: The first batch of episodes will be coming this Summer, with many surprises I can't share with you right now. Sttay tuned for the Discord Presentation tonight, as I'll present more new information with you then. Until then, stay gold, and enjoy an updated trailer for the new BTFF Crossover Event: Quantum Parallax.
---
♪Oh… raise your glass and oh…♪
[9 people clinked their glasses together. We zoom out to see Ethan, Alice, Hannibal, Terence, Nikki, Naomi, and three other silhouettes inside a brightly lighted cafe at night.]
♪The night is gone and so…♪
[We cut to the group leaving the restaurant separately.]
♪There's a light that leads into our world…♫
[The scene shifted to a colorful void where white lights were rapidly hitting through multiple different Earths one by one in a zig-zagging direction.]
♪A place of the unknown… ♪
[We cut back to Ethan and Alice as they were laying in a field of glass while they watched the shooting stars go by.]
♪Discovered by my own…
[Alice laid her head against Ethan's shoulder.]
♪Raise your glass and sing along…♫
[We zoom out from Ethan and Alice and pan upward into the night sky as a flash of white light blinded the scene.]
♪Oh… raise your glass and oh…♪
[Another silhouette was sitting by his desk inside a large room, with length more comparable to a hallway than a room, was shown, the walls, floors, and ceilings all being entirely white. The silhouette raised his glass and drank his wine.]
♪The night is gone and so…♪
[The next scene showed Ethan jumping out from an explosion in mid-air. Then he slammed down onto the Omnitrix, and transformed into a new alien who flew out of the scene at quick speed.]
♫There's a light that leads into our world…♬
[The next scene showed the TARDIS spinning until the scene transitioned to Ethan stepping outside the TARDIS to where he and a group of others witnessed New York City having soviet flags surrounding almost every building.]
♪A place of the unknown…♬
[We cut to them being chased down the street by a group of soviets.]
♪Discovered by my own…♬
[We cut to a figure being picked for a mission. He was wearing a purple jumpsuit with cybernetic enhancements on his arm, and had spiky dark hair with a goatee. Then we cut to a flash showing a figure skating down the street from a villain who was chasing after him. The figure had shaggy brown hair who wore his band hoodie.]
♫Raise your glass and sing along!!!♬
[We cut to where Ethan as Cannonbolt, and three figures stood inside a realm. The three figures charged out of the scene while Cannonbolt went into his ball form and rolled out as well. Then we cut to a flash of Ethan screaming someone's name. The scene faded into black and we faded back in to where Ethan and one other figure stood inside a void. The floor was white, and the skies were clouded with exploding stars in a blue-red sky.]
Ethan: So, I guess we're going to do this…
[The other figure was revealed to be Alan Nomaly, wearing a strap around his body that held his trident, Raijin.]
Alan: Only because we're contractually obligated to. Not because we want to.
Ethan: Good point… Alright then!
[Ethan looked up at the screen with an intense but confident look on his face.]
Ethan: Let's give them what they've asked for!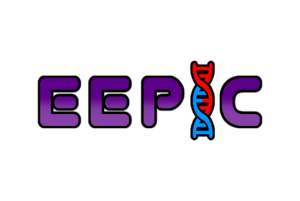 BTFF PRESENTS
[A clock handle spins around until the time reaches midnight. The clock explodes as blue-red fire surrounds the area. The fire fades until eventually revealing the logo.]

A SPECIAL CROSSOVER MOVIE EVENT!
FROM THE WRITERS:
Ebomnitrix
Alanomaly
XxXWTBxXx
Spooky Laundry
TranswiththePlans
ZZ
COMING 2021
BTFF
Poll
What did you think of Season 2?
Are you excited for the crossover movie?
Which characters are you excited to see and develop even more in the next season?
What are you excited to see going forward in the new season?
Which alien are you going to miss?
Community content is available under
CC-BY-SA
unless otherwise noted.