Welcome back to Fanon Con everyday, today we have the art contest results! To remind everyone, the theme for this had to do with "Crystals," so let's see the results.
Second Place
Primal's Entry
In second place we have Primal's entry. Now, this isn't necessarily bad or anything, in fact I think you did a good job. Compared to Brandon's, it's just kind of a little bland and predictable.
First Place
Brandon's Entry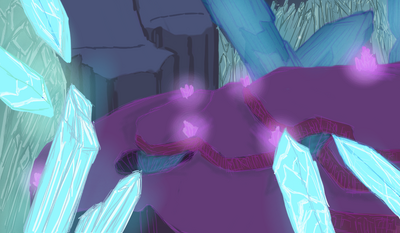 In first place we have Brandon. I like the scenery of this one and how you chose to design an environment with multiple different crystal variations, so nice work there. I believe it's supposed to be Mor'Otesi from the AF game?
Closing
Overall, both of you did a decent job. I just wish there were more people who joined in, but regardless, congratulations Brandon!
Tomorrow is the Main Blog and the final part of 2017's Fanon Con season. Looking forward to seeing what you have to share!
Community content is available under
CC-BY-SA
unless otherwise noted.