Hi there, good job to everyone for participating earlier in the week during Fanon Con! Today is the final competition: art. The theme for this had to deal with "Growth," which also matches up with spring. Anyway, the results are down below. 
Fourth Place
OV9's Entry
To quote you, "don't know what the heck I did, but I did." I...am not sure what the heck this is. I assume it's some seed growing with roots and leaves(?) growing underground or something. It looks like you spent almost no time making this and barely any effort was put into it. The sky is the only part that is appealing to me, and that is just a default background from whatever program you're using with some layer on top of it.
Third Place
Brandon's Entry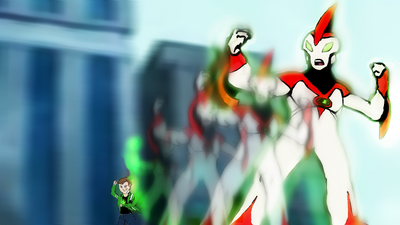 Ok so, I like the effects you used in yours; the fading sort of effect as Way Big grew in size...but it was cropped to be smaller and then bigger. It's not a bad design, but Way Big and Ben look a bit funky and the background's effect seems a bit lazy imo.
Second Place
Aaron's Entry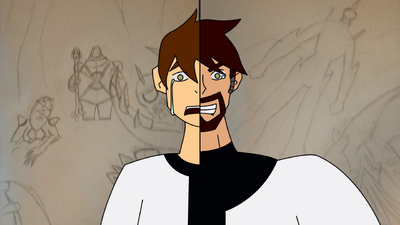 I like the symbolism of Ben growing up and facing more hardships as time goes by. I'm not sure if this was also part of it, but seeing your drawings in the background and then digital art in the forefront also shows growth in art. Nice work.
First Place
CaT's Entry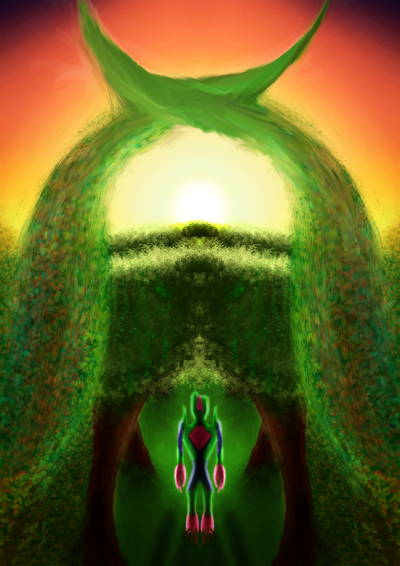 And for first place we have CaT's entry. I absolutely love the mix of warm and cool colors and the pastel-like style. The details in BDB's body as well as the trees/vines are very nice. All of it really highlights the growth feel; great work!
Poll
Do you agree with the results?
Closing
Overall, most of you did an amazing job. I can see obvious improvement in your art and it's really pretty fascinating to see. Keep up the good work and I hope all of have enjoyed the Fanon Con so far!
Community content is available under
CC-BY-SA
unless otherwise noted.