The theme for the art contest this time around was "Tropical". Let's see how all two of our contestants did!
2nd Place - Reo
I appreciate the thought here man but you just mirrored clipart in front of a default gradient and slapped your name on the bottom right corner so I mean
1st Place - Brandon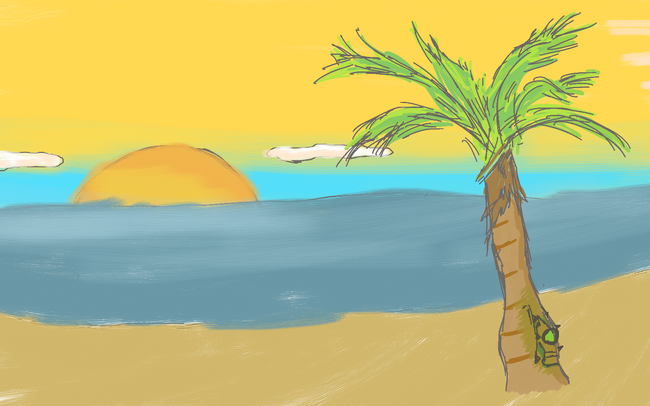 Now this is some good tropical art. I like the colors and the different brushes used, and the Florauna head sticking out of the palm tree is a nice touch. I could legitimately see this hanging on the wall of a motel or something. Good job Brandon!
Closing
With that, Brandon has officially won every Fanon Con contest this year. Granted, there weren't very many people to compete with, but it's still an accomplishment either way. Congratulations Brandon, and make sure you all check out the main blog tomorrow! Have a good day!
Community content is available under
CC-BY-SA
unless otherwise noted.