What's this?
A contest with more than one entry so I can actually judge?
Hell yeah boi
The theme of this contest was "Dichotomy", so let's see how our entrants did in bringing that theme to life!
---
Off-the-grounder's Entry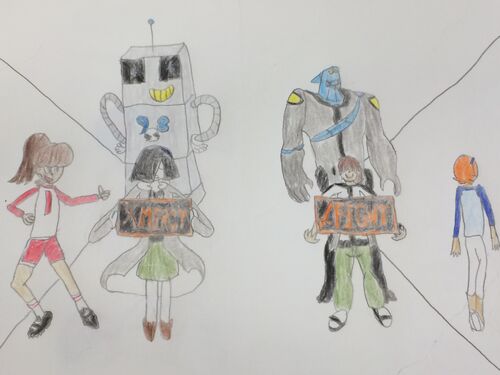 This piece depicts characters from Off-the-grounder's own Derwin 13 and Aaron's Ben 10: Genocide Run on opposite sides of the canvas with the lines for an Omnitrix symbol behind them. For context, Derwin 13 and Ben 10: Genocide Run take elements from Undertale's Mercy and Genocide routes respectively, so the dichotomy here is the contrast between those two approaches.
The art itself is alright but is brought down by wonky lineart and patchy coloring. The blank background makes it feel a bit bland, though I understand that filling in the entire background space just using colored pencils would be somewhat difficult. Overall, not a bad entry, but very unpolished.
Boaring's Entry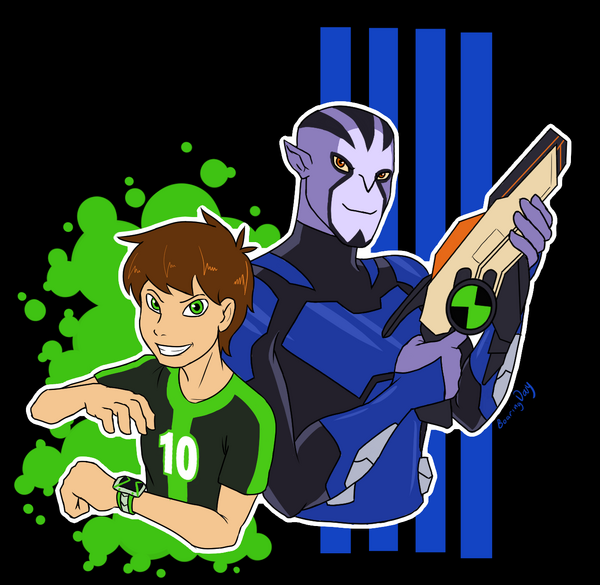 Boaring continues their track record of fantastic art with this piece of Ben and Rook from OV. The clean lineart and bright colors make this entry really eye-catching, and the background behind each character suits them perfectly, really selling the natural dichotomy between Ben and Rook. Good work!
Conclusion
Congratulations to BoaringDay for winning, and thank you to everyone who participated! The Fanon Con Main Blog should be out tomorrow, so keep an eye out for that. That being said, thanks for reading, and have a great day!
Community content is available under
CC-BY-SA
unless otherwise noted.