I'm going to do something brand New in Ben 10 FF History. One episode of Splix 10 will be written by me, but you decide what happens in the entire episode. You most likely think that this is a rip off or sorta like Ben 10: YOUR Style, but I don't decide anyhting but what they say. So in that show he gives you options, but in this episode I only write dialog. So you have 3 episode options Magic Cake of Season 2 where Magical is introduced, Betrayal Training where Splix, and Keith train (Season 1 Finale ) or Hacker Alert where a new villain is introduced. NOTE: Betrayal Training was not the 1st Season Finale Originally.
| | |
| --- | --- |
| | Shh! No spoilers! The following section contains some spoilers about an upcoming episode. Read at your own risk. |
His name is Cyberlink
He can hack almost anything
He is going to hack the Technomatrix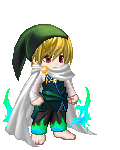 Now back to the blog at hand. So vote in the comments below on what you which you want to decide about voting will stop on November 1st. If I get enough Votes in.
On another hand I think that on the Home Page instead of having the Words of Featured Series/User/Alien and having it again directly below. We should have Links to Ben 10 Wiki, Ben 10 RPG, and our Answers Site all with their Logo.
Current Votes
Magic Cake- 0 Votes
Betrayal Training- 1 Votes
Hacker Alert- 7 Votes

Thanks Batking30 and Remember K-K The Batking Way 21:33, October 24, 2011 (UTC)
Community content is available under
CC-BY-SA
unless otherwise noted.