About me
I'm the ghost of Thomas and my account has been gathering dust ever since I grew away from this wiki. Very rarely will I revisit this wiki, and usually it's just to see how BTFF has changed since I last visited it.
EDIT: I revisit this wiki occasionally to update the artwork for my aliens, maybe add any new aliens I created, or in Gliderat's case, rename an alien.
Sincerest Apologies
XLR8 is sorry for running past the speed limit.

My Favorite Stuff In One Picture
That's a picture of some of my favorite stuff. It's a little outdated, because it doesn't have Sonic, Scribblenauts, Donkey Kong, etc. Oh, right. I've grown to become a Sonic fan now, but I have yet to make a Sonic Retro account. Also, I don't really like Skylanders anymore. I should also add Megaman, Simon Belmont, and Samus Aran to the favorites, because I like Megaman, Castlevania, and Metroid. And Animal Crossing. And Star Fox. And Terraria. Not much of a Pikmin fan, but I might end up liking it eventually. AAAAAND KID ICARUS.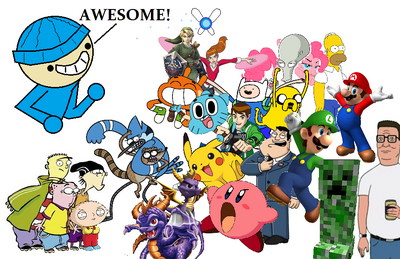 Series
Episodes
My favorite pages
Cool
I am very cool.
Money
Everyone shall bring at least $600 to my house or they will be PUNISHED!
The Aliens I Have Created For This Wiki
Whiplash (Coming soon)
Unnamed Western-themed Alien
My cousins
Signature
Can I borrow $5? 01:33, November 16, 2011 (UTC)
Oh, my God! It's Vilgax! Run, people, ru- Oh, wait. It's just a cloud. 20:04, November 30, 2011 (UTC)
Gotta get life! Go get a life! Hur-ry up! 22:20, January 23, 2012 (UTC)
Once upon a time, blah blah blah. The End. 21:08, February 27, 2012 (UTC)
Wanted
The Great One destroyed my home planet a long time ago!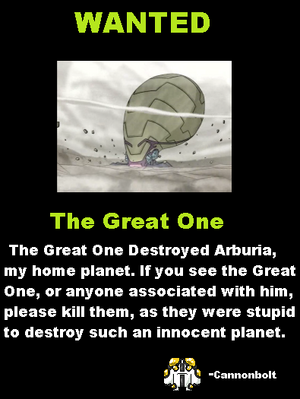 How to add a link to a page with a different title than what was written
Blah blah blah blah......
Azmuth's just staring at you and blabbing off about nothing at all.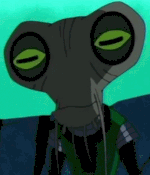 Cry!
Archen Gallery
Community content is available under
CC-BY-SA
unless otherwise noted.