"
You know, I wumbo, you wumbo, he/she/we wumbo... Womboed! Wumboing! Wumbology, the study of wumbo! It's first grade, SpongeBob!
"

–Patrick Star
This user is a member of TP, also known as The Pikachu. The Pikachu know everything about Pokémon. They also enjoy TP. BTW, Ship founded The Pikachu.
ERMACKER!

This user just can't drop the Great Wikian Ermac Incident.

Birddude the Amazing Falcon



Powers

Editing, moving pages, uploading photos, creating pages

"Hello Bart."

"Sideshow Bob!"
Introduction
Hey. I'm Ship. Don't think I'm Ship obsessed. It's my last name.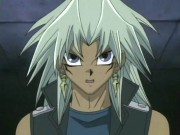 Friends Here
Enemies
Every troll that thinks they're a better troll than me
Shay
Jack
Toon
The idiot in charge of Apple
Masky-Rade (he's annoying beach)
How I found BTFF
Well, I was searching Google. I found a site called Wikia. I remembered I had used Wikia before. I decided to register for an account. After making my account, I found the Avatar Fanon Wiki. I got bored, and searched XAT. I found some people, and they told me to go to Ben 10 Planet. I realized that since I liked Ben 10, I should go to a fan fic wiki for it. That's how I got here!
Sig
SHIP was here. :P 01:59, February 11, 2012 (UTC)
I want those Leather Pants. NOW. 18:15, February 12, 2012 (UTC)
My sig is backwards! XD 00:10, February 16, 2012 (UTC)
Will Ben 10: Omniverse be a total FAIL!? 11:51, February 21, 2012 (UTC)
You better watch out for the eggplant that ate Chicago!!! 06:13, March 4, 2012 (UTC)
... 02:47, March 13, 2012 (UTC)
I know I just got up, And this is crazy, But I'm still tired, So coffee, maybe? 23:55, November 17, 2012 (UTC)
Series
Tommy 12 (given away)
Ben 10: Refrigerator Adventures
Memes
Fun Facts
Community content is available under
CC-BY-SA
unless otherwise noted.