Before Static Upgraded to 2.0, he was so much more different check out the previous version here


Static's is Inactive
He's gone :(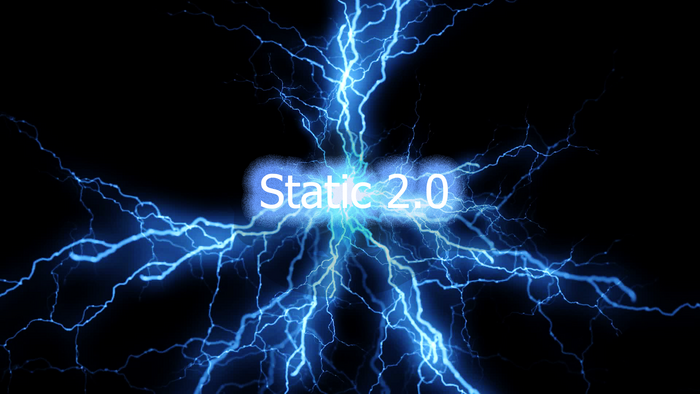 Static 2.0 is latest version of User Sat90. Static is shortened form of static electric charge. A static electric charge is created whenever two surfaces contact and separate, and at least one of the surfaces has a high resistance to electrical current (and is therefore an electrical insulator). The effects of static electricity are familiar to most people because people can feel, hear, and even see the spark as the excess charge is neutralized when brought close to a large electrical conductor (for example, a path to ground), or a region with an excess charge of the opposite polarity (positive or negative). The familiar phenomenon of a static shock–more specifically, an electrostatic discharge–is caused by the neutralization of charge.
This Page has a whole new Interface! Click on boxes below to expand content
MOVIES/
TVSHOWS
YOUTUBE
VIDEOS
OFFICIAL
ARTWORK
Ongoing Series
Upcoming Series
Former Series


Omnimix
(RELAUNCH)
Original series by me to be made an classic remake/sequel to OS


Ben 10: MARVEL HEROES
A crossover between the Omniverse and the Marvel Universe.


Plumber Diaries

Tells the untold story of Grand Max and Kevin's Dad Devin in their Early days as Plumbers...


Infinity Alien
(Cancelled)
A sequel to BTAU,the series was based on concept of infinity and new tera-hydro weapons,and the new Exosuits.


Aliens Unlimited
(Discontinued)
My first Series in the wiki, fourth series of the Ben10 franchise..
Films



Ben 10: Virus Protocol
(Live Action)
The poster might seem to be familiar, well it was the featured picture of August 2012!
Release date : 25.3.2015


Check out my Art Services!
| | |
| --- | --- |
| (now closed) | NOW OPEN!! |
I'm also the creator of the wiki's once hosted wordmak

Last time Static was recorded making 491,000th edit on this wiki (23rd December. 2014)

Heatblast is hot!
Upgrade is coolHHH

Static is @w$um
12:11, January 17, 2015 (UTC)
Community content is available under
CC-BY-SA
unless otherwise noted.