Warning- May contain spoilers on an upcomming series. Ben 10: Meta Menace - my first hit. It might launch another series following the adventures of Ben's son (Rex Tennyson - named after Ben's old friend Rex Salazar). Ben still remains MetaBen but plays a passive role in T-Rex: A New Generation
I also plan on making a special episode where Ben and Rex team up and accidentally switch powers while trying to stop Van Kleiss from conquering multiple crosstimes and alternate universes. I call it Generator Ben and Rex 10: Heroes Re-united.
[[User:RexTibz|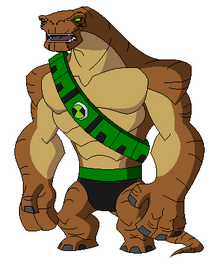 ]]RexTibz (Wall - Blog - Contribs) 13:34, April 21, 2012 (UTC)

Community content is available under
CC-BY-SA
unless otherwise noted.