WARNING: PROFANITY FOLLOWS
The following content contains profanity that may not be suitable for readers of all ages. Please proceed with caution.
Featured Page

Rex was the wiki's December 2016 featured Featured User!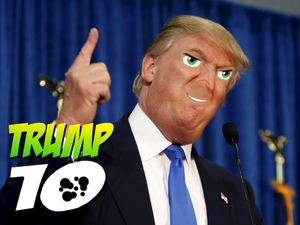 "
Good day, General.
"

–Captain Rex, 2016
I Think We're Screwed...
We're so fucking screwed right now. Welcome to the end of the world...
Introduction
I'm Tony Slash, the former creator of Ben 10: Ultimate Hero. I used to have two fan characters in this series and a crossover character: One is named Tony Slash and the other's name is Alexander Blade. The crossover character's name is Pepper Potts from Iron Man Armored Adventures. I'm gonna be starting a new series, it's gonna be better than my original series.
Alright, here's my new series. It's called Tony Slash: Omni-Adventures, it still features Tony Slash and some of his friends and family.
Things I Like
(Not even alphabetically accurate)
Cars - I'm a big car fanatic and I have my favorite list of cars.

1967 Shelby GT500
2017 Camaro ZL1
2016 Dodge Challenger Hellcat
2015 Camaro ZL1
2015 Camaro Z/28
2016 Camaro
2014 Shelby GT500
2014 Corvette C7 Stingray
And my least favorite has to be the 1965 Ford Mustang Fastback 2+2

Ben 10 - Seriously? I've liked Ben 10 since I was like five/six.
Pokemon - I've gotten back into the card game.
Story writing - This goes with cars.
Need For Speed Games/movie - Goes with the cars section but I don't care.
I'm surprised that people have discovered one of my most valued secrets. Dolls - Specifically Barbie for stop motion videos.
Legos - I've built a little top for the back of a 2009 Dodge Ram 2500
Generator Rex - Good show. My favorite episode is the Heroes United episode.
Power Rangers - Most favorite is the Dino Thunder series.
Friends List
I've been wanting to add a friends list, please sign if you're my friend. People I consider my friends. (Please sign if we are considered friends.)
Favorite Canon Series
Ben 10 Ultimate Alien
Ben 10 Alien Force
Ben 10 Original Series
Ben 10 Omniverse (I think this one is very crappy, but my tastes have changed.)
I don't really have any favorite fan seasons. I hope you enjoy my series. I also have a list of my favorite aliens from Ben 10 period.
Favorite Ben 10 Aliens
Alien X
Big Chill/Ultimate Big Chill
Way Big/Ultimate Way Big
Swampfire
Humungousaur/Ultimate Humungousaur
Armodrillo
Echo Echo/Ultimate Echo Echo
XLR8
AmpFibian
Fasttrack
Terraspin
Ghostfreak
Wildmutt/Ultimate Wildmutt
Upgrade
Those are my most favorite.
Information about Crossovers
If anybody wants to bring in a crossover character, send me a message on my wall or private chat with me when I'm on chat.
Art Service
I don't really do an art service type deal. I can provide cars for people, just tell me model, year, colors and I'll whip one up for you guys if you want one. I'll make a thread on my own message wall about this. Please comment on it, I'm hoping to work with you.
Co-Writer
I am looking to be a co-writer of some series, I might even adopt one on the way to becoming a good writer.
Episode 8 Season 1: Heroes United #1 - taken by a couple friends of mine. Episode 8 Season 2: Heroes United #2 - Green Watch Episode 8 Season 3: Heroes United #3 - Available Episode 8 Season 4: Heroes United #4 - Available Ben 10: Ultimate Hero Movie - Available and might happen after BTUH season is over.
People Who Have Helped Me With Everything
This is a list of people that have helped me in every way possible. I couldn't thank them more.
Things I'm Called
Slash - By most people.
Slasharoni - Brywarrior
Toy - Echson calls me that because I have a doll for my avatar.
That's my list of things I'm called.
Movies
Tony Slash: The Omni-Wars (Soon to be a future movie after season 2
Video Games
None so far.
Thanks
I hope you guys enjoy my series and everything I do for this Wikia. I'll enjoy it all.
Achievements
Featured User of November 2016!!
Photos
Memes
Gallery for Cringy Shit
Tony Slash: Omni-Adventures
Major Villains
Issac Movera - Albedo COMING SOON - Vilgax COMING SOON
Alien Forms
Awebchimp (Coming Soon) - Cosmic Storm (Coming Soon) - Diamond Man (Coming Soon) - Echoson (Coming Soon) - Firestump (Coming Soon) - Frostbite - Goop - Laserwing (Coming Soon) - SauRex (Coming Soon) - Shard (Coming Soon) - Shockster (Coming Soon) - Upgrade (Coming Soon)
Ultimate Frostbite - Ultimate Saurex - Ultimate Firestump - Ultimate Echoson - Ultimate Awebchimp - Ultimate Upgrade
Anthony 10,000's Alien Forms
Unknown
Crossover Characters
None
Staff
Slash (Writer/Producer) - Echo (Co-writer) - CaT (Art Designer) - Brandon (Part Time Art Designer)
Temporary Staff
Rob (Logo)
Plumber Spacecraft
The Renegade

-

Plumber Gunship

-

Plumber Starfighter
---