My name is Newbie49. I am a Ben 10 fan and I have some creative fanfics for the site. I will make them, eventually, but right I am making my account now, so I won't do it later. I hope you, enjoy.
Series I Created
User Reality Show with Kross and Newbie (Co-created with Kross)
When There is 10 (Co-created with Rocket,Charbel, and Batking)
Ben 10: Cross-Time (Co-created with Dan)
Ironic Days (New Creator)
Former Series
Bounty Hunters: Hunt for the Omnitrix
Friends On The Wiki
Behold The Brianultimatedragoninator!
The Ultimate Creator of Everything
The Man Without A Cool Nickname
Enormous, Gigantic, Big, Giant, Huge Charbel!
His Name Is Rocketsluglovesdharmarootbeer... Man, That Is A Mouthful!
This User Loves To Imitate Newbie
WHAT TIME IS IT? Seriously, what time is it?
Signatures
June 2, 2012- CURRENT
I AM SO SORRY FOR LEAVING ALL OF YOU... I PROMISE I WILL NEVER LEAVE YOU AGAIN!
October 2, 2011-June 2, 2012
September 1, 2011-October 2, 2011
IS THERE A PROBLEM WITH MY CAPS-LOCK KEY?!?

August 20, 2011-September 1, 2011
If you don't know how to make a cool signature. YOU ARE AN IDIOT!!!

August 9, 2011-August 20, 2011
DOES ANYONE KNOW HOW THIS THING WORKS? (Talk - Blog - Contribs)

July 15, 2011-August 9, 2011
Hey, Everybody, My Name is Newbie49 and I'm Kind of a... Well, Look That the Username (Talk - Blog - Contribs)
July 4, 2011-July 15, 2011
I'm new, I don't know how to make cool signatures yet... (Talk - Blog - Contribs)
Contests I Won!
Ben 10: Detective Cases/Case 2, 10, and 22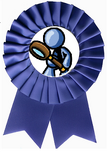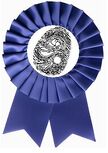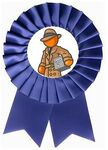 Ben 10: Detective Cases 2/Case 1
Community content is available under
CC-BY-SA
unless otherwise noted.