<tabber> Main=
Welcome to... the Land of Legos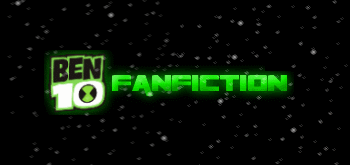 Hello, everyone, I am Lego Master, obviously. I'm not ONLY a master of legos, but I'm also a HUGE Pokémon fanatic. So, if you have any questions concerning the main series games (not spin-offs..I have NEVER completed a Pokémon spin-off game, mainly because they aren't as interesting to me as the main series), feel free to ask me.
If you are wondering what "TSLOMS" in my header means, it stands for "The Supreme Lord of Marvel Stuff", a title I earned back in 2012..I'm not accepting any bets that could possibly lead to that title being taken away from me, either.
As of October 12th, 2013, I am officially an admin on the wiki! As of January 31st, 2014, I am ranked #3 on the Leaderboard. As of February 24th, 2014, I have 12,000 edits on this wiki.
First thing's First
Before I begin, I would like to cover the basic rules I have set up.
If you want, I can make an avatar for you..but please, nothing too complex, I'm not a wizard, I'm a ninja with crazy elemental powers, a time-traveling teenager that rides in a DeLorean, and etc. There's a difference.

Please don't edit my user page. Just because something minor isn't on it, or you're not on my friends list..doesn't mean you instantly have the power to change it. You can inform me if something "important" is missing, and I may add whatever that is.

If you want to use any of my images, please ask me first. And please credit me when you DO use any of them, as I do not tolerate theft.
|-| Friends List=
Friends List
If a name is italicized, then it means that the user left the wiki, or has become inactive.
....................(Continues on Page 2.)
|-| Friends List Pg. 2=
Friends List Pg. 2
If a name is italicized, then it means that the user left the wiki, or has become inactive.
|-| About Me=
About Me
Canon Favorites
Fanon Favorites
What? I like robotic and electric aliens..a lot.
My Series
Series I'm also a Part of
Ben 10: Protector of the Omniverse (I guess I'm just the artist now..)

Ben 23 (Artist)
Favorite Series
Info About Me
My favorite color is orange, which you PROBABLY guessed by the orange headings.

I have won Featured Alien twice in a row.
I've won it twice in a row..twice.

I've also won Featured Series twice in a row.

I was also the Featured User for August 2013!

I have 2 YouTube channels, although I can only access one of them.

I am now an administrator as of 10-12-13.

As of 6-4-14, I've been on this wiki, and Wikia in general, for 2 years.
|-| More About Me=
More About Me
Youtube Channels I Watch
Pokémon Reorchestrated

Smosh

YOGSCAST Lewis & Simon

MinecraftUniverse

Smosh Games

CinemaSins

DYKGaming

SkyDoesMinecraft

Keralis

MunchingOrange

TheDiamondMinecart

GameXplain

TheJWittz

LumioseStation

Zisteau

Machinima

EthosLab

Sethbling

The Brick Show

AntVenom

ZexyZek
And many, many more.
Things I Like
Music, especially orchestrated music

Legos, duh

Ninjago

Minecraft

Spider-Man

Marvel in general

The Beatles

Star Wars

Indiana Jones

Portal

Pokémon, also duh

Drawing

Reading

Writing

Harry Potter, ironically, that was my..6th grade nickname, if I am correct

Styx

Ben 10

Johnny Bravo, it was hilarious
|-| Extra=
Extra
I-Don't-What-Happened (Rarest Living Gem Badges)
These are in order by earliest to latest in earning them.
222,000th edit

224,000th edit

268,000th edit

321,000th edit

325,000th edit

374,000th edit

My 10,000th edit on this wiki!!! (Same day as 374,000th wiki edit)

375,000th edit

My 12,000th edit on this wiki

417,000th edit
My Upcoming Unpixel Projects
OV 11 year-old Ben (Ben Again)

Ultimate Albedo (The Ultimate Heist)
See Also
My Quotes
| | | |
| --- | --- | --- |
| " | To give up is unthinkable, I always keep trying, no matter what. | " |
| | | |
| --- | --- | --- |
| " | You know, why try so hard to be someone you're not..and just be yourself? You never know, maybe people would like the real you more, the one who's behind the curtain, hiding. | " |
| | | |
| --- | --- | --- |
| " | #BelieveintheLegoPlan2015 | " |

Favorite Quotes

(President Business): No, those weren't pranks. I was legitimately trying to destroy them all.
(Emmett): What did he just say?
(President Business): Hey, the LEGO Movie! In theaters February 2014!

|-| Polls=
|-| Special=
Community content is available under
CC-BY-SA
unless otherwise noted.