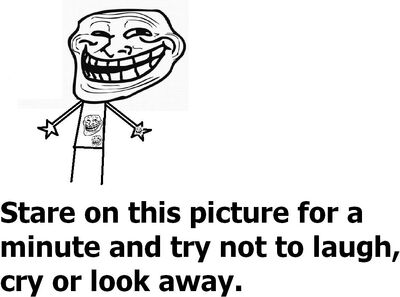 FREE USAGE!
Troll Face is a Trollasaipien from The Ugly Planet that you DO NOT want to visit in Ben 10: Stupidity Force and he is free usage if you can bear looking at him.
Appearance
Very TROLLING! and hes face like trolly man and arms and legs
Powers
Winning in staring contest.
Turning people into his Trolling minions.
Attacking people when they are blinded by his TROLLNESS!
and Super Dooper Power Trollness video
Weaknesses
Weaknesses? HA! There are no weaknesses for Troll Facers! and no trolling for people
Appearances
Ben 10: Stupidity Force
Community content is available under
CC-BY-SA
unless otherwise noted.