---
---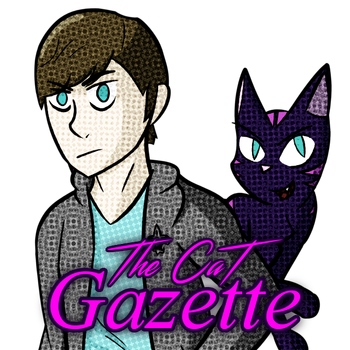 Welcome, one and all, to The CaT Gazette, BTFF's longest-running newsletter (not that there's much competition)!
What Is This?
The CaT Gazette is a weekly newsletter posted to its subscribers' Message Walls every Sunday. The newsletter consists of:
Happenings: The latest updates on all my stuff, whatever that may be.
Wiki News (Introduced in Issue 5): Since the Bellwood Times 2.0 is gone, I guess I'll fill in for it.
Editorial (Introduced in Issue 31): My shitty opinions on whatever.
Writing Lesson (Introduced in Issue 44): A weekly mini-lesson about various aspects of writing.
Ads (Discontinued in Issue 44 and Reintroduced in Issue 59): Want to promote your series? Placing a short ad in The CaT Gazette is one way to do it! (Note that the Reintroduced version of this segment is only included when there are new ads to use).
Comic/Dank Memes: A weekly comic of some sort (well it was but it devolved pretty fast into the "Meme" section lmao).
Art Corner (Introduced in Issue 15): A section where I showcase a piece of art I made over the past week.
Ben 10 News: Where I report the latest news about the Ben 10 franchise.
For the record, "every Sunday" refers to the Mountain Standard Time timezone, so if it happens to be the day after in your particular timezone, too bad.
Discontinued Articles
Featured Article (Discontinued in Issue 44): A page created by someone else on the wiki that I thought was good and deserved more attention.
How Do I Subscribe?
Just sign the subscription list right here!
Subscribers
To unsubscribe, just remove your name from the list before the next issue. Easy as that!
[[Message Wall:Elfarcher123|Elfarcher123
Issues Released
Logos
---
Community content is available under
CC-BY-SA
unless otherwise noted.