The CaT Collection is a variety of free-use aliens created by CaT primarily out of boredom. You can use them if you want.
---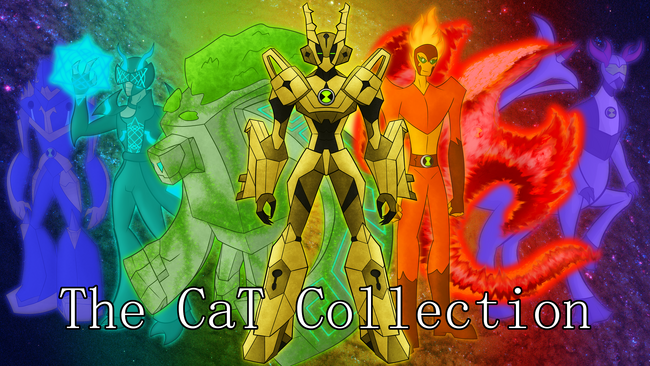 ---
Rules
Credit CaT for these aliens at all times.
Notify CaT if you use any of these aliens, preferably via the comments section of this page.
This service presents aliens already created by CaT. If you want him to make you new aliens to use, you can always throw him $15 on his DeviantArt.
CaT can refuse service, AKA you having the right to use his aliens, at any time. If you ain't an asshole you probably don't need to worry about this.
Watashi wa Kami da.
Aliens
I have the source files for these along with competency in GIMP, so if you want recolors of any of these aliens for your own series, just ask.
---
---
Community content is available under
CC-BY-SA
unless otherwise noted.