Stupiditiverse is the 54th episode of Ben 10: Stupidity Force.
Summary
Grandpa Max sets Ben up with Rook, but Khyber appears too! And his Nemetrix aliens are based off Ben's new aliens! 
Plot
Ben, Gwen and Kevin are chasing an Efac El who stole a cup of coffee from the coffee bank. He was driving on a motorcycle.
(Efac El): NOMNOMNOM COFFEE
(Ben): That makes no sense! Coffee has a crispy texture! (transforms) AMPFIBIAN!
Ampfibian flew after him, while Gwen and Kevin were driving after him. Ampfibian fired lightning.
(Efac El): STOP ZAPPING THE COFFEEKILLER!
(Ampfibian): k sure LOL JK
Ampfibian zapped him more.
(Coffeekiller): OH SHEET
The Coffeekiller fell off his motorcycle.
(Ampfibian): GIMME THE COFFEE
(Coffeekiller): lol nope
He fired coffee in Ampfibian's face and ran away.
(Kevin): Get him!
Gwen fired a mana thingy and Coffeekiller fell again. Then Kevin came and cuffed him with a metal bar.
(Coffeekiller): NOOO MY COFFEEEE
(Ampfibian): Thanks for dealing with him guys.
(Gwen): Anyway I'm going to school now.
(Kevin): I need to go to the bathroom.
(Ampfibian): NOOOOOOO WHY ARE YOU LEAVING ME HERE
(Kevin): Dude, it's only for 5 minutes.
(Coffeekiller): You couldn't have captured me without them.
(Ampfibian): Ah fudge you I sure could
(Coffeekiller): Prove it
Ampfibian freed him.
(Gwen): BEN YOU IDIOT
(Kevin): WHY DID YOU DO THAT YOU MORON
(Ampfibian): I can catch him.
Ampfibian chased him and zapped him. Then Coffeekiller fired coffee in his face.
(Ampfibian): THE COFFEE! IT BURNS!
Coffeekiller got away.
(Kevin): Real smart Ben.
(Gwen): Well bye. We'll catch him later.
They went.
(Ampfibian): (reverts to human) NOOOOO I CAN'T BEAT ANYONE ALONE
THEME SONG
Ben was talking to Grandpa Max.
(Ben): Grandpa Gwen is gone to school and Kevin is pooping and I need someone to help fight crime cause I'm so lonely.
(Grandpa): I think you could survive for 5 minutes.
(Ben): NO I FAILED WITHOUT THEM. Be my crime fighting partner grandpa!
(Grandpa): No, I'm too old for this carp. I know so-GODDAMMIT OMI STOP WITH THAT CARP PICTURE.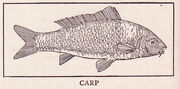 No, He's a holy carp and I like him.
(Grandpa): Ughh. So anyway as I was saying-
BOOOOM
(Ben): OMG WHAT WAS THAT
Ben looked outside and saw Khyber and his dog thing!
(Ben): It's a weird guy and his dog! (transforms) EK!
(Khyber): (whistles) Micrornisian!
Zed turned into a giant bird like creature with a microwave for a head. (Western Corn Rootworm's predator species)
(Ek): Dafuj
Ek fired pineapples at the Micrornisian, and the Micrornisian locked the pineapple in it. It heated it up and it became POPPINEAPPLE!
(Ek): Woah.
Ek jumped around and fired spoons, while the Micrornisian created microwave energy which exploded stuff. The spoons ricochets off the Microbird's skin (let's just call him that from now) He kept firing microwave energy. It hit Ek, and his massive eyebrow exploded.
(Ek): NOOO (grows back) Oh right enhanced eyebrow regeneration
Ek jumped at the Microbird, but it ate him, and started cooking him!
(Ek): NOOOOOO
Suddenly Rook appeared! 
(Rook): I'm on it, Sir Tennyson.
Rook blasted the Microbird, which released Ek. Ek's eyebrow exploded again.
(Rook): I'll handle it sir.
Rook turned the Proto-Tool into a sword and jumped on the Microbird, hitting it with it.
(Khyber): (whistles) Enough.
The Microbird returned to Zed, and Khyber and Zed ran away.
(Ek): I KNEW I COULDN'T HANDLE IT WITHOUT GWEN AND KEVIN
(Max): Ben, this is Rook, your new partner.
(Rook): Honored to meet you sir.
(Ek): Just  call me Ben, Master of Awesome.
(Rook): I'm not that guillible, sir.
(Ek): Ah fudge you
(Max): If you're really that lonely, Rook can help.
(Ben): I think I'll just wait for Gwen and Kevin...
(Max): NU. ROOK IS YOUR NEW PARTNER.
(Ben) Never! (turns into XLR8 and runs away)
(Max) Get him!
Rook jumps into his Proto-TRUK and drives away.
XLR8 runs into a cave and reverts.
(Ben) They'll never find me here!
MEANWHILE ON A CLIFF
(Khyber) Find Ben Tennyson.
Zed runs and turns into Pokeupine. He goes into the cave.
(Pokeupine) RAWR
(Ben) Holy carp! (turns into Eye Guy) CAN'T TOUCH THIS
Pokeupine looks at the screen and frowns. Then he pokes all of Eye Guy's eyes.
(Eye Guy) MY EYES! I'M BLIIIIIIIIIIIIIIIIIIIIIIIIIIIIIIIIIIIIIIIIIIIIIIIIIIIIIIIINNNNNNNNNNNDDDDDDDDDD! (runs around room screaming)
Rook appears and shoots Pokeupine, who reverts and leaves.
(Eye Guy) You.. you saved my life!
(Rook) No need to thank me, si-
(Eye Guy) I HATE YOU.
Eye Guy runs away and turns into Crashhopper. He bounces to the top of the cliff and runs away. He bumps into Khyber and reverts.
(Ben) HELLO GREEN MAN. ARE YOU SANTA?
(Khyber) No, I'm-
(Ben) GIVE ME PRESENTS.
(Khyber) But
(Ben) SHUT UP OR NO COOKIES FOR YOU
(Khyber) But
(Ben) Where's Rudolph?
(Khyber) SHUT UP! 
Khyber tasers Ben.
(Khyber): That was easy.
Khyber took the unconscious Ben to his spaceship. The spaceship just took off as Grandpa came to Rook.
(Grandpa): Where's Ben?
(Rook): He's on the spaceship.
(Grandpa): Come with me.
The Rust Bucket drove to them, and Rook and Max got in. It flew into the spaceship, crashiing a massive hole in the wall.
(Khyber): WHY
(Max): Where's Ben?
(Ben): OMG GRANDPA LOOK IT'S SAAANTA
Ben was in this weird circle thing like in the original series.
(Khyber): I am not Santa you moron! Now stay there while I kill these people. (whistles) Crabboard!
Zed turned into Crabboard and blasted keyboard jargon from his mouth, and lasers from his USB tail.
(Rook): I'l rescue him, sir.
His Proto-tool turned into a sword and cut off the thing that was holding the Ultimatrix.
(Ben): Thank y-NO WAIT I STILL HATE YOU
Rook sighed as Ben turned into Jury Rigg.
(Jury Rigg): JURY RIGG! LET'S BREAK EVERYTHING
(Rook): Well, it's just you and me Mr. Tennyson.
Max and Rook were blasting the Crabboard.
(Khyber): (whistles) Take care of them while I take care of the boy.
(Jury Rigg): BREAKBREAKBREAKBREAKBREAK
He broke through almost everything on the ship.
(Khyber): Stay still, imp!
(Jury Rigg): BREAKBREAKBREAK
Khyber caught him.
(Jury Rigg): Noooo I NEEDZ TO BREAK EVEEERYTHING
(Khyber): The only thing I'm breaking is that Ultimatrix off your wrist.
Jury Rigg broke his hand and ran breaking everything around him.
(Jury Rigg): BREAK ALL THE THINGS
(Khyber): ARGH. Eat bullet, moron.
He pulled out his rifle, and it broke in his hands.
(Khyber): WHY MUST YOU MAKE THIS SO DIFFICULT
(Jury Rigg): BREAAAAAAAAAAK
He broke 40% of the ship already. Khyber jumped after him.
(Khyber): Stay still idiot!
(Jury Rigg): Stay broken Santa!
Meanwhile Rook and Max were fighting the Crabboard.
(Crabboard): Rahgaisjafhsjkjjfhldksjdhfwoieklj
Rook blasted lasers at it, and Crabboard blasted keyboard jargon back at them. Crabboard's 4 key fell.
(Max): Blow up al his keys!
They shot lasers at Crabboard, blowing up most of it's keys.
Meanwhile Jury Rigg entered the trophy room.
(Jury Rigg): OMG THAT'S TERRASPIN
(Khyber): In a couple of seconds you'll be on the wall with them too. 
Khyber pulled up another rifle and shot Jury Rigg's head.
(Jury Rigg): FIXFIXFIX
The hole disappeared.
(Khyber): WAIT WHAT
Jury Rigg started breaking the trophy room. The floor started collapsing and pieces of the trophy room fell off the spaceship.
(Khyber): NO YOU IDIOT
(Jury Rigg): BREAK MOOOOORE
Jury Rigg went past Khyber, but then Khyber grabbed him.
(Khyber): This time it's for revenge.
He threw Jury Rigg through the broken hole in the spaceship.
(Jury Rigg): NOOOOOO
A green flash was seen.
(Ben): REO!
REO flew back up there on an oreo hoverboard.
(Khyber): (whistles) Come here. OREATOR!
Zed turned into OREATOR, a massive fat creature with a mouth which exactly fits REO. He started sucking REO into him.
(REO): NOOO
OREATOR ate REO, and burped a green light.
REØ stabbed the inside of OREATOR's stomach. OREATOR roared and spit him out.
(REØ) I AM AWESØME!
He slammed OREATOR with his hammer, and OREATOR roared and ran away.
(REØ) THØR'S LIGHTNING! STRIKE!
Nothing happened.
(Khyber) We are in a spaceship you idiot. (whistles)
OREATOR got a helmet and a hammer.
(ØREATØR) RAAAAAAAWR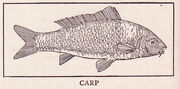 (REØ) Øh carp. 
Rook appeared and started to beat up ØREATØR.
ØREATØR hit him with his hammer and Rook fell over.
(Rook) Help... me...
(REØ) -_- Fine.
REØ pressed the Ultimatrix and it shot a beam of light at Rook. He got a viking helmet and his Proto-Tool morphed into a hammer. He was... Røøk!
(Røøk): What did you do to me sir?
(REØ): YØU ARE NØW VIKINGIFIED!
(Røøk): What's a 
(REØ): (facepalm) WELL YØU HAVE A HAMMAR. BEAT PEØPLE WITH IT. LIKE ØREATØR.
(Røøk): Økay I think I understøød.
They beated up Øreatør with their hammars.
(REØ): IT'S HAMMAR TIME
REØ smashed the hammar on the ground, destroying the ship even more, causing it to burn up and start crashing to earth. 
(Khyber): NOOO MY SHIP (whistles) BLN, NOW!
Zed turned into a Bln and Khyber jmped on him. 
(Khyber): So long, shiplords!
(Max): What are we going to do now.
(REØ): I HAVE AN IDEA. VIKING HØRN PØWAR.
A massive viking ship flew and crashed another hole in the spaceship.
(REØ): See Røøk, these are geniune summoned vikings.
(Røøk): I see, sir.
(REØ): VIKINGS, GET US ØFF THIS SHIP.
(Viking): Yes, ø pøwerful Øreø mønster!
They took the Rustbucket, Røøk, Max and REØ.
(REØ): Wait guys I need to bring sømething. 
REØ took some stuff from Khyber half-broken trophy room.
(REØ): I GØT HALLØWEEN CØSTUMES!
The Viking ship røwed off Khyber's ship. REØ threw an Øreø and blew up the ship.
(Vikings): ALL HAIL THE MAGNIFICENT ØREØ!
They rowed the viking ship to land.
(REØ): We're døne for tøday.
(Viking): Gøødbye! 
They rowed their viking longboat back to Norway.
(REØ): Well nøw I kinda need my Viking pøwers back.
He sucked the viking powers back and reverted to human.
(Max): So, Ben do you like Rook now as your partner?
(Ben): I give Viking powers to everybody. So, no.
(Max): Wait. I know.
Max took Rook's proto-tool. It shifted into a weird gun.
(Ben): What.
(Max): Now look.
He fired the gun, and it fired a potato!
(Ben): A POTATO GUN. OMG ROOK I LUV U
(Rook): I don't think a human Revonnahgander romantic relationship is appropriate sir.
(Ben): YOU CAN FIRE POTATOS
Gwen came back from school!
(Ben): OMG GWEN YOU HAVEN'T LEFT ME
(Gwen): Ben, I go to school every day. You were supposed to go to if you weren't expelled for blowing it up.
(Ben): But Kevin has abandoned me.
Kevin came!
(Kevin): Yeah...
Everyone looks awkwardly at Kevin.
(Ben): HOW MUCH TIME DOES IT TAKE YOU TO POOP KEVIN
(Kevin): It was a burrito.
(Ben): Okaaaaaaaaaaaaaaaaaaaaaaaaaaaaaaaaaaaaaaaaaaaaaaaaayyyyyy.............................................What am I supposed to do with Rook?
(Max): I know! Make him a recurring character!
(Ben): WOAH. 
(Gwen): You can break the fourth wall?
(Max):.... yeah.
(Ben): Cool.
MEANWHILE IN KHYBER'S LAIR OF EVIL.
Khyber was talking with Dr. Psychobos and Malware.
(Khyber): That goddang human wrecked my ship!
(Dr. Psychobos): Just get the Ultimatrix. I doubt he's that powerful. And I use that term loosely.
(Malware): We have something for you, Khyber. The DNA sample for an exetremely powerful predator.
(Khyber): Who? 
(Malware): The To'Kustar's natural predator...
DUNDUNDUNNNNNNNN
Aliens Used by Ben
Aliens used by the Nemetrix
Characters
Ben 
Gwen
Kevin
Rook (Røøk for a short while)
Grandpa Max
Villains