Fan List: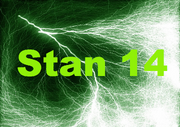 If anyone likes it put your signeture down below!
Ultimateheration! Cool Sneeze, Please! I am a blogger, view my proof here. 11:25, May 30, 2011 (UTC)
Omernoy121 (Talk - Blog - Contribs) 11:28, June 4, 2011 (UTC)
---****--- Roads (B-T-M-T) 18:35, June 4, 2011 (UTC)
A wikia! I'LL EDIT IT! NO ONE WILL EVER KNOW! 13:43, June 5, 2011 (UTC)
Andreas! 15:15, June 23, 2011 (UTC)
FIUOSN Talk to me 15:56, December 2, 2011 (UTC)
Skull Breaker
Plot :
This show centers around a Teen named Stan and it takes place during Alien Force in an Alternate Dimension.
Stan 14 Story Arcs
The series comes back when Stan is six teen, and the Omnimatrix was broken, so Azmuth fused three Omnitrixes to make the Omnimizer, which has some new aliens.
Aliens:
Muscleman
Inkster
Sea Monster
Haunter
Heatstone
Gorillaphant (Scanned from Prisoner 770)
Reptilian (Scanned from Kael)
Fireant (Scanned from J Tennyson)
All of Ben's aliens. (Including Rock Magic, Overflow, Mudluck, Ultimate Swampfire, Sandbox, and Stanwolf].
The Ultimate Alien (Unlocked from all of Ben's Aliens.)
Meatwad (Unlocked from the Snackatrix)
Brains & Brawns (Unlocked with the Necrofriggian DNA)
Eon
Characters :
Villains :
Episodes :
Season 1
Season 2 :
Episode 7
Season 3 :
Confirmed Episodes
Date of Doom
Rumors :
Add some rumors here!
The series may return from hatius during a Halloween Special.
Stan may get access to a special Rognitrix alien of his choice; talk to ET.
Notes :
Stanwolf is the replacment for Benwolf.
Community content is available under
CC-BY-SA
unless otherwise noted.