Omniverse Award Winner!

Sol 10 won Most Creative Series at 2017's Omniverse Awards!
TV-14

DSV


This content contains material that may be unsuitable for children age 14 and below.
The following additional labels have been provided:
Murder
Assault
Drug Use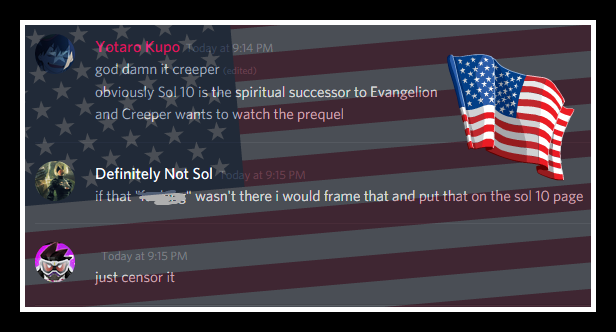 Sol 10
is a series by
Sol
. Chronologically, it takes place after
The Mark of the Universe
. Huh. Wonder if
that
will ever happen.
Summary

Sol (not his actual name) is a young boy, much older than ten, who acquires a sci-fi weapon a very Holy MacGuffin (?) through various shenanigans and cliches. While he wears the watch, he finds himself in the midst of an intergalactic conflict in which numerous aliens as, well as humans, are competing for the chance of a lifetime to be the one to end the dying universe, which Earth happens to close to the center of. While on his journey to save the universe, he allies himself with a robotic humanoid named Laika and a (SPOILERS REDACTED).
He is also proficient at using commas and making very long, run-on sentences.
Community content is available under
CC-BY-SA
unless otherwise noted.