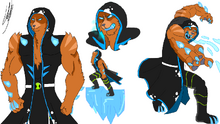 SnowBeast is the Omnitrix's DNA sample of a Kumafrigian from the planet Wintter. SnowBeast was created by Alexandre Magno.
Appearance
Polar
Polar SnowBeast looks like a humanoid ice bear. He has blue light eyes, wears a black jacket with blue markings and a white belt and wears a black suit with green details beneath it, which contains the Omnitrix on his waist. He also has crystal-like structures on his shoulders, lower arms and hands, which act as brass knuckles.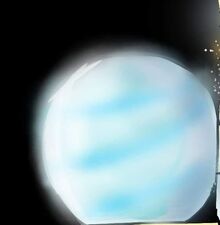 Brown
Brown SnowBeast looks exactly like his polar counterpart, except he has brown fur and no crystals on his shoulders.
Personality
SnowBeast is a very harsh alien, being easily annoyed.
Powers and Abilities
SnowBeast is able to create icy close range weapons, like knives and swords, and his weapons are imune to high temperatures.
Weaknesses
SnowBeast hot temper is his main weakness.
History
Appearances
Trivia
Community content is available under
CC-BY-SA
unless otherwise noted.