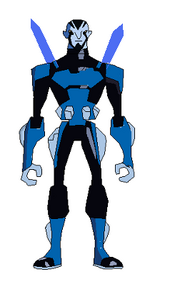 Rook is a rookie recruit plumnber sent to help Ben to defeat Khyber for training. He is an unknown species from an unknown homeworld.
Powers
He has enhanced intelligence and has a bunch of weapons. He can work very easily with tech.
Weapons
Pistol
Machete
Sword
AK-47
Rifle
Grenade
Dagger
Bazuka
Bombs
Ray Gun
Sniper
Weakness
He has no physical powers. No strength, agility, durability, speed or powers.
Armor
His armor provides him with enhanced his strength, agility, intelligence, durability, speed and weapons by 10. Although he rarely uses it because it causes him to blackout for many hours after use of it.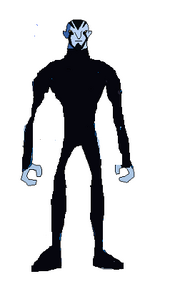 Community content is available under
CC-BY-SA
unless otherwise noted.