Purple Rain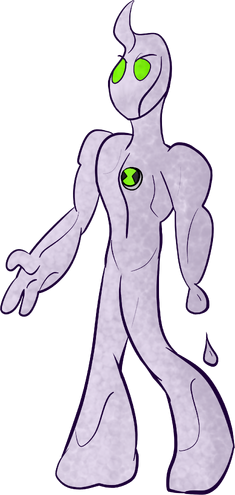 General Information
Species:
Unknown
Home World:
Unknown
Body:
Watery Humanoid
Powers and Abilities
Abilities:
Weather Manipulation
Limb Regeneration
Details
Namesake
First Appearance:
The Surface
Purple Rain is the Omnitrix/Ultimatrix MK10's DNA sample of an unknown species from an unknown planet. He is planned to appear in Hell on Earth and The New Omniverse. He has an ultimate form on the TNO Wiki.
Appearance
Purple Rain is a humanoid glob of water, with a purplish tinge.
Powers and Abilities
Weaknesses
Purple Rain can be evaporated by too much heat.
Purple Rain can be absorbed by absorbent materials, such as sponges.
History
Ben 10: The New Omniverse
Appearances
Trivia