Appearance
Psypawtic is a feline alien, covered in deep marooon fur and black spots. He sports a yellow lions mane. With thick whiskers and sharp incisors, Psypawtic is an animal. Razor sharp claws and an extra limb extending off his tail, Psypawtic can use physical and mental abilities to combat foes.
Powers
Enhanced Durability
Telekenesis 
Mind Reading
Enhanced Agility
Persuasion Speech
Appearances
Jack 10: Power
He is one of the ten original aliens. Meowster is redesigned to appear less stubby, more agile and has an original base now.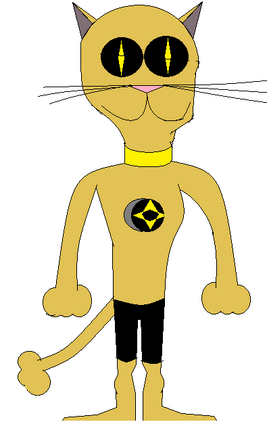 Trivia
His original name was Meowster.
Community content is available under
CC-BY-SA
unless otherwise noted.