Introduction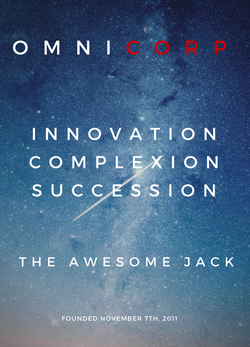 OmniCorp: Creative Designs is a professional (not really) art studio designed for producing free art for the community. With innovative digital art, this art studio never fails at amazing its customers.
Rules
Only one request at a time.
No recolors, all art is hand drawn by me so I cannot edit another's work of art.
Please understand it does take time to make this so it may take a few days to complete.
Requesting

To request an art piece, you must specify what category you want:
CHARACTER:
A standard character art with a blank, white background. Please provide all nessecary details such as the following:
Gender
Build
Eye Color
Skin Color
Hair Color
Hair Style
Clothing
Assecories
If it is an Omnitrix alien/non-humaniod character, please provide any additional details in an in-depth (or as detailed as you can get) explanation of the appearence for the piece.
POSTER:
A poster can be varied greatly, so please explain in the request form the appearence of the poster.
SCENE:
Please provide all nessecary details in the request form such as the setting, characters involved, all nessecary details about the characters, and other nessecary details. This takes a long time to do.
OTHER:
If you have a request that does not fit into any of the three categories, please explain what it is in the request form and how you would like it to be done.
Community content is available under
CC-BY-SA
unless otherwise noted.