Mindfreak
General Information
Species
Conscion
Home World
Psychia
Body
Humanoid
Powers and Abilities
Abilities
Mind reading, levitation, psychokinesis
Details
Mindfreak is an alien in Noah 10.
Powers and Abilities
He has the power to read peoples minds. Mindfreak also has the power of psychokinesis. He can fly and use telekinesis. He can make illusions to distract opponents and can disappear at will.
Weaknesses
If he's reading someone's mind, but they're thinking of too much, he'll get a huge headache. He can also fall for his own illusions if he's not careful.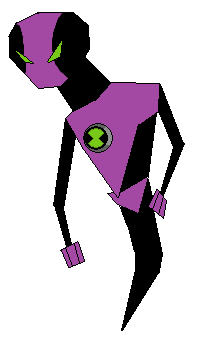 Appearances
Matrix Unleashed
Super Matrix
Ben 10: Ultimate Power
Season Two
Community content is available under
CC-BY-SA
unless otherwise noted.