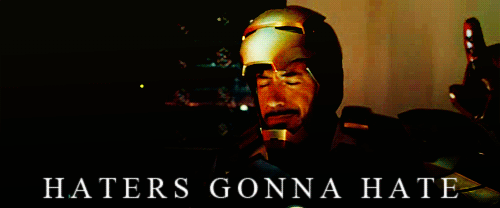 I am Iron Man. The suit and I are one. To turn over the Iron Man suit would be to turn over myself, which is tantamount to indentured servitude or prostitution, depending on what state you're in.

See archived talk page
Give Kudos to this message
You've given this message Kudos!
See who gave Kudos to this message
Community content is available under
CC-BY-SA
unless otherwise noted.