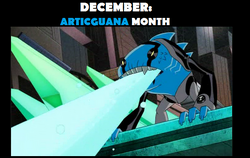 Greetings...
Greetings, all. I am Lego Master, the master of legos. Please, try to remember these rules when leaving me a message or replying to a thread on my wall:
Do not leave spam messages or spam replies.
Try to be nice when leaving a message.
If you want me to make something for you, it might take me a few days depending on my current location, sometimes I am at home, with my laptop, and sometimes I am not at home. So if I haven't made it yet, and it's been a few days, please don't reply several times with "WHY HAVEN'T YOU MADE IT YET?!?"
You HAVE to ask for permission to use characters, aliens, or villains of mine, because I will not be nice if I find out you used something of mine without permission.
You CAN ask for help with something, like making an improved version of an alien, but don't ask for multiple ones at a time..
If you want me to review a series for you, give you pointers, etc, feel free to ask me!
Anyway, have fun, I guess

Give Kudos to this message
You've given this message Kudos!
See who gave Kudos to this message
Community content is available under
CC-BY-SA
unless otherwise noted.