Malfunk is a character in the story, EX 10. He's species is a Technelogo (Techne meaning Tech in Greek), and the planet Technelogos' live in Techno-X.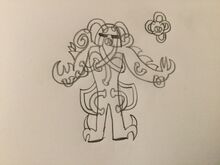 Appearance
He appears to be an Upgrade-like alien, the colour scheme would be; White, Black, Blue... With Tube connecting parts of the body, and a drone that helps, and is controlled by MalFunk.
Powers
MalFunk's powers are:
If he touches technology, he can;
Control It
Glitch it / Break it
Absorb It
He can Liquify
He can become a mould of an object
They have drones that can capture, and when one sees something, it will take a picture, and return to him...
Shapeshift
Weaknesses:
MalFunk's weaknesses are:
A USB containing a Deletion Code
EMP
Water
Trivia
MalFunk is DarkWolfr's first Alien, and Page...
Gallery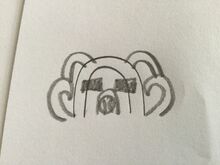 This is MalFunk's Technomatrixx Icon ———>
Community content is available under
CC-BY-SA
unless otherwise noted.