| | |
| --- | --- |
| | Permission to use Needed To use this Alien/Charachter Talk to Tronfan |

Lucky Clover he has the ability to drain enemies' power and use it His appearance was debut in the episode called Wanted:Kevin Levin!
In this episode, a new villain named Shifter is introduced and shifts into Kevin and then he goes doing bad deeds! Then the real Kevin showed up and being mistaken for the fake one! Then, Ben helped him investigate and found Shifter. They then had a battle and Ben unleashed Lucky Clover and destroyed Shifter.
Powers
Lucky Clover has the ability to absorb someone's energy/powers and use it. He is most like the X-man Rogue.
Appearence
Lucky Clover doesn't have eyes. The Omnitrix is in middle of his face. He has a round face. He does not have a body. His legs and arms are connected to his face. There are tentacles on his back. He is brown and green.
Weaknesses
Lucky Clover is useless against Anodite abilities. Also, if Lucky Clover absorbs a handicapped being, he will have the same limitations.
Ben 10: Quadripartition
Lucky Clover is Used by Will Levin in Ben 10: Quadripartition.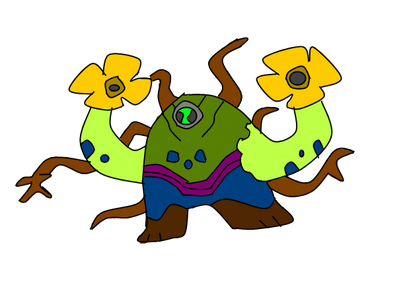 Josh 10: Ultimate Power
Lucky Clover Will Appear In Josh 10: Ultimate Power.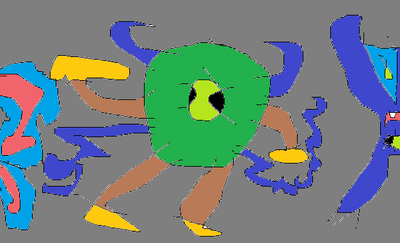 Lucky Clover's back is now blue
His legs and arms are now brown and yellow
He does not have a Sc'Ert anymore
His tentacles are now blue
Origin
Lucky Clover was originated For Will 10 , But was first seen in Kevin 11 Ultimate Alien Part 3 .
Community content is available under
CC-BY-SA
unless otherwise noted.