Kurt 10 is about a kid named Kurt who is given the Fusimatrix by Paradox and Azmuth. He then uses it to help the Universe. Happens at the same time as Ben 10.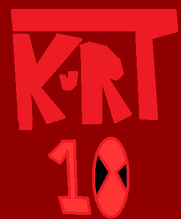 Episodes
Crossovers
Season 1
Season 2
Movies
Merchandise
DVDs
Kurt 10: Rise of Kurt

Kurt 10: Secrets DVD
Video Games
Codon Stream
Kurt 10 Codon Stream
Characters
Heroes
Eve Negason(evil now)

The Ultimates

Eight-eight

(deceased)
Professor Paradox
Anti-Heroes
Villains
Dr. Animo(deceased)

Negrox

(deceased)
XLRVicktor(deceased)
Vicktorgrade(deceased)
Mechanical Mermen(destroyed)

Lava Sentinel

Zs'Skayr/

Ultimate Zs'Skayr

Kraab/Ultimate Kraab
Ghast
Fuse(deceased)
Derek

Dergax

(unfused)

Fuse's Army

(disbanded)
Dr. Vicktor
The Yelanooshi
The Mummy
Fesh(not really evil)

Ultimate Vax

Devlin Ethan Levin

Krak

Paradox

(deceased)
Cyber-Necros Horseman
Fan List
Bfoehr!