Imperialance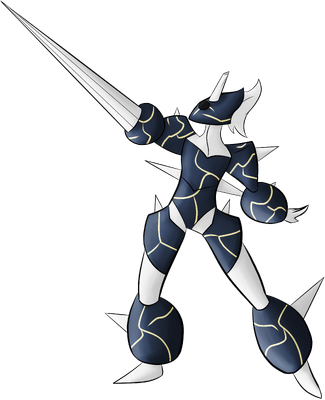 General Information
Species:
Unknown
Home World:
Unknown
Body:
Spiked Humanoid
Powers and Abilities
Abilities:
Metaphysical Drilling
Tough Shell
Details
Classification:
Fauna
First Appearance:
What CaT Dragged In (PD)
Imperialance is an alien free for anyone to use.
Abilities
Imperialance has the ability to form either of his hands into a long, drill-like spike capable of drilling holes through dimensional walls and layers of reality. It can drill holes in normal things too, but that's not really the point here.
Imperialance's skin is a hard, stone-like shell capable of deflecting most attacks.
Imperialance's spikes can inject a paralytic venom capable of incapacitating most species.
Weaknesses
Imperialance's physical strength is mediocre at best, leaving him entirely reliant on his tough shell and sharp spikes in direct combat.
Appearances
If you use Imperialance in your series, please note their appearance(s) here.
Other
Etymology
Imperialance's name is a portmanteau of the words "imperial" and "lance", both derived from its primary inspiration.
Trivia
Imperialance is based on the imperial lance sea urchin. His drilling ability references the real life sea urchin's ability to drill through solid rock.
---
Community content is available under
CC-BY-SA
unless otherwise noted.