Heatblast is the DNA sample of a Pyronite from the brown dwarf Pyros.
Appearance
Ben
Heatblast looks like in Omniverse. He has orange fire instead of white.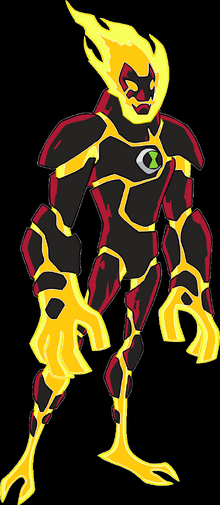 Albedo
He looks the same, but with a red Ultimatrix symbol and beige fire.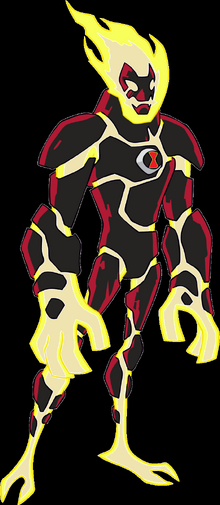 Powers and Abilities
Heatblast has pyrokinesis, enhanced strength, durability, agility, pyro immunity and cryo immunity.
Weaknesses
Like all Pyronites, Heatblast is vulnerable to its natural predator, Crabdozer.
Heatblast can be put out by water.
Appearances
At Azmuth's College Aliens
Community content is available under
CC-BY-SA
unless otherwise noted.