Ghost Flame is a Phantonure from the Planet Phatonuurie II. He is considered by many to be the most frightening transformation Rex uses. Some could describe him as a cross between a Ghost and a Vampire.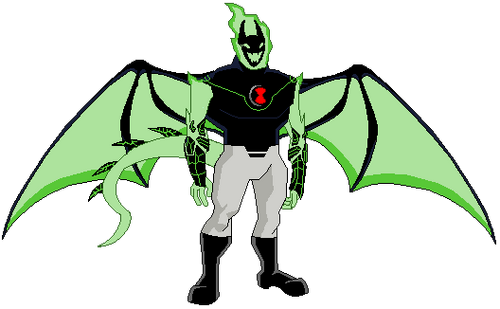 He is given the name Ghostpire.
Season 1
Season 2
Season 3
Powers
Pyrokinesis (When controlling other forms of fire, It becomes green.)
Flight (Tail becomes ghostlike when flying.)
Possession
Strong Jaws
Invisibility
Intangibility
Night Vision
Enhanced Senses
Hypnosis
Fire Breath
Claws (Retractable)
Draining Bite
Poisonous Bite
Weaknessess
UltraViolet Light
Not Intangible while Solid.
Community content is available under
CC-BY-SA
unless otherwise noted.