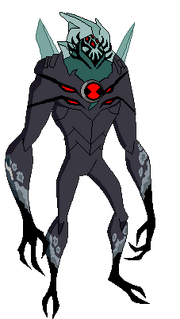 FreezeBreed is a Fusion between a Cryonite and HighBreed he is like Iceblast but somewhat stronger. During the cure to Highbreeds, a single one of them had been imbued with Cryonite DNA. This single subject was sought out and hunted down by Rex Forte.
Powers
Ice Generation.
Cryokinesis
Super Strength
Harvesting Water from the air
Freezing Finger Darts
Ice Breath
Enhanced Leaping
Weakness
Magma
Lack of Water for extended intervals.
Flames.
Community content is available under
CC-BY-SA
unless otherwise noted.