Ben 10 Umut298
Season 1, Episode 3
Air date
04.01.2019
Written by
Umut
Directed by
Umut
Episode Guide
Previous
Brain Power
Next
Big Fat Frog
Plot
The Trio İs İn The Zombozo Circus
Ben:Why Are We Going To A Dumb Circus?
Gwen:To See The Clown Zombozo
Ben Gasps
Theme song!
Later They Are In The Cirus Tent
Zombozo:I Am Zombozo And I Wont Liave With Out Yu Laugh
Gwen:(Laughs)He Cant Say Words!
Ben:I Will Get A Popcorn(Gets Out Of The Tent And Sees The Circus Freaks Robbing A Bank)
It Mutty Time!
Transforms Into Wildmutt And Battles The Circus Freaks And Zombozo Arives
Zombozo:Sit Pupy! Sit!
Wildmutt Runs Away And Hides And Reverts Into Ben.
The Rustbucket Arivves
Max:Ben Get İn! Zombozo Captured Gwen!
Ben Gets In And The Rustbuceket Goes To Zombozo's Caravan.
Ben Transforms Into Upgrade And Gets Out The Rustbucket And Sees The Circus Freaks.
Frigtwig:Hey You Blacklsiwjmçzldjfhxçaşbsjsşzösnşsşdjdhvhhfjfkdwlw Argghh Whatever You Are Stop There
Upgrade Morphs Into A Motorcycle🏍 Upgrade Motorcycle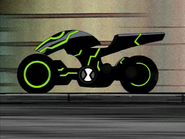 Upgrade:I Dont Think So!
10 Hands Comes Out Upgrade Grapping Frightwigs Hair And Tieing Them.
Upgrade: 1 Gone 2 To Go
Thumbskull Tries To Hit Upgrade With A Long Metal Iron Stick But Upgrade Hits Him With A Giant Garbadge Bin That Faints Thumbskull.
Upgrade Reverts Into Ben And Acid Breath Atacks Him
Ben: Aaaaaaaaaaaaaaaaaaaaaaaaaaaaaaaaaaaa
Transforms Into Heatblast
Heatblast Burns Acid Breath
Acid Breath:Hey I'm Burning Here!
Heatblast:It's Sure Gonna Be Hot
Acid Breath Faints And Heatblast Reverts Back Into Ben
Ben Gets Sucked In Zombozo's Tent.
Ben Transforms Into Four Arms And Destroyes The Web But Then Times Out.
After Screaming And Being Toutered In So Many Places Ben Falls Into A Giant Circle
Ben:Give Me Gwen!
Zombozo:Hahahhahahhahahahhahahhahahahahhahahahahahahahahahahahahahaahahahhahaha
Ben:No You Dont(Transforms Into Ghostfreak)I Just Figured Out That I am More Scared Then The Death Of My Family Then You.
Battles And Scares Zombozo Zombozo Explodes
Ghostfreak: Yeah You Better POP.
THE END
Noteworthy Events
Major Events
Upgrade and Ghostfreak make their debuts.
Minor Events
Ben is revealed to be scared of clowns.
Characters
Villains
Zombozo
Circus Freak Trio
Acid Breath
Thumbskull
Frightwig
Aliens Used
Allusions
Trivia
The trio's third stop is Zombozo's circus.
Community content is available under
CC-BY-SA
unless otherwise noted.