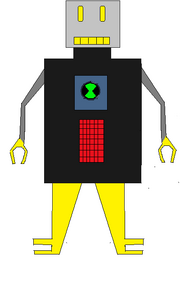 Flashdrive
General Information
Species
elecdrive
Home World
elec
Body
machine
Powers and Abilities
Abilities
shoots lighting, can hack, control electricity.
Details
First Appearance
The New Story
Flashdrive is an alien in the show HEAN 10.
Powers and Abilites
He can hack into computers, shoot lighting, and control electricity.
Weakness
If he gets wet, he gets weaker. If the electricity goes out mid-way hacking or controlling electricty.
Appearance
His Chest is black, white, and red. His Head and arms are grey. His Hands and legs are yellow. So are his eyes and mouth.
Appearance in Hean 10
The New Story
Community content is available under
CC-BY-SA
unless otherwise noted.