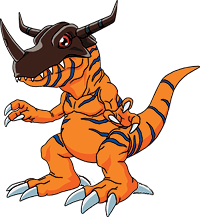 Fire Lizard
is a Pyrosaurian from Planet
Petropia
. Pyrosaurian were killed during Vilgax's arrival in Petropia. He displays strength and flame controlling abilities. He replaces
Heatblast
and
Four Arms
. Fire-Lizard is the fourth alien to be used. Fire Lizard is like a red humongousaur.
Appearance
Fire-Lizard resembles Humongousaur with flames. He can shoot flames. Fire Lizard can't shoot flames when it is in water, he would weaken too. In "Rush Rescue", Fire-Lizard can breathe fire from his mouth. His tail is so long that he can attack it. In "Dial R for Raphael", when the blasts from Vilgax attacked Fire-Lizard, he can't shoot fire.
Prestolizard
Prestolizard is a Presto's resemblance of Ben's alien. He is said to appear in Season 3.
Ultimate Fire Lizard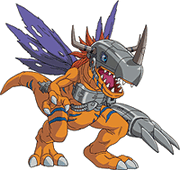 This alien is not known yet, but will appear in the movie, Battle for Ultratrix. He may look like a red Ultimate Humungosaur because his original form looked red Humungosaur. He now has a blaster on the right hand instead of claws. In Battle for Ultratrix, he can also change his blaster into claws and seems to be able to fly.
Abilities/Weakness
Abilities
Breathe Fire
Super-strength
Tail attacks
Weakness
Community content is available under
CC-BY-SA
unless otherwise noted.