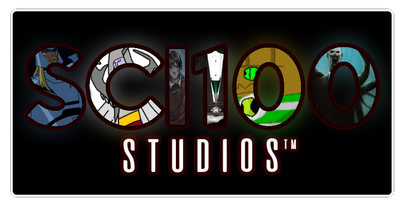 Earth-251 is the universe that the BTFF Cinematic Universe takes place in.
Overview
The BTFF Cinematic Universe (BTFFCU) is a film franchise and shared fictional universe that is the setting of superhero films independently produced by BTFF Cinematic Studios (a joint collaboration of four users) with inspiration taken from the Ben 10 Franchise. Unlike most projects, the franchise is separate from the characters of the canon franchise, but includes elements such as the Anur System, Anodites, and Appolexxians.The shared universe of the films, was established by crossing over common plot elements, settings, cast, and characters.
The Cinematic Universe was announced on December 31, 2012. The original plan was to complete Phase 1 by the end of the year, but due to a a high popularity of the project, it was sped up and the final movie of the phase, entitled Heroes, is scheduled to be released this July. Phase 2 was confirmed on May 21, 2013. Three of the original four films were confirmed to have sequels, and two new films were confirmed, one of which was originally supposed to be in Phase 1 but was later delayed. The six-film Phase 2 will ultimately culminate in Heroes 2.
In Winter Fanon Con 2014 (December 26–28), Sci100 announced that Earth-251 would end with Phase One, thus meaning Phase 2 was canceled. 
Films
Film
Release Date
Director(s)
Screenwriter(s)
Producer(s)
Status
Phase One: Heroes Assemble
The Black Knight
March 16, 2013

Sci100

Paperluigi ttyd

Released
The Hunter
April 29, 2013

Paperluigi ttyd

Energy Revolt
June 30, 2013
The Awesome Jack
The Awesome Jack, and Sci100
The Awesome Jack
Tiger Rage
July 14, 2013
Paperluigi ttyd and Cartoon44
Paperluigi ttyd, Sci100, and Cartoon44

Paperluigi ttyd and Sci100

Heroes
July 28, 2013
Paperluigi ttyd and Sci100
Paperluigi ttyd, Sci100, The Awesome Jack, and Cartoon44
Continuity
General On May 21, 2013, a general timeline of Phase 1 was confirmed. The Black Knight's main time period is the first chronologically, followed by The Hunter's main time period. Afterwards comes the ending section of the Black Knight. Energy Revolt and then Tiger Rage follow this. The ending of The Hunter is second to last and finally Heroes is the final piece of Phase 1.
Timeline
Main article: [[{{{1}}}]]
Characters
| | | | | | |
| --- | --- | --- | --- | --- | --- |
| Drake Daniels | Hugh Jackman | No | No | Hugh Jackman | Hugh Jackman |
| | | | | | |
| --- | --- | --- | --- | --- | --- |
| Charles | Owen Wilson | No | No | No | No |
| | | | | | |
| --- | --- | --- | --- | --- | --- |
| Regina Vivia | Nicole Kidman | No | No | No | No |
| | | | | | |
| --- | --- | --- | --- | --- | --- |
| Michael Sheen | Michael Sheen | No | No | No | No |
| | | | | | |
| --- | --- | --- | --- | --- | --- |
| Richard | Luke Wilson | No | No | No | No |
| | | | | | |
| --- | --- | --- | --- | --- | --- |
| Lord Darzon | Russell Crowe | No | No | No | No |
| | | | | | |
| --- | --- | --- | --- | --- | --- |
| General Javert | Joaquin Phoenix | No | No | No | No |
| | | | | | |
| --- | --- | --- | --- | --- | --- |
| General Titus | Tom Hiddleston | No | Tom Hiddleston | No | Tom Hiddleston |
| | | | | | |
| --- | --- | --- | --- | --- | --- |
| Drake's Father | Yes (Actor TBA) | No | No | No | No |
| | | | | | |
| --- | --- | --- | --- | --- | --- |
| Regina's Father | Yes (Actor TBA) | No | No | No | No |
| | | | | | |
| --- | --- | --- | --- | --- | --- |
| General Constantine | Yes (Actor TBA) | No | No | No | No |
| | | | | | |
| --- | --- | --- | --- | --- | --- |
| General Nero | Yes (Actor TBA) | No | No | No | No |
| | | | | | |
| --- | --- | --- | --- | --- | --- |
| Mrs. Hannabal | Yes (Actor TBA) | No | No | No | No |
| | | | | | |
| --- | --- | --- | --- | --- | --- |
| Madam Elizabeth | Yes (Actor TBA) | No | No | No | No |
| | | | | | |
| --- | --- | --- | --- | --- | --- |
| Tyler Kane | No | Joseph Gordon-Levitt | No | No | Joseph Gordon-Levitt |
| | | | | | |
| --- | --- | --- | --- | --- | --- |
| Rachel Sanchez | No | Amanda Seyfried | No | No | No |
| | | | | | |
| --- | --- | --- | --- | --- | --- |
| Tom Berry | No | Jeff Bridges | No | No | No |
| | | | | | |
| --- | --- | --- | --- | --- | --- |
| Scott Bozak | No | Stellan Skarsgård | No | No | No |
| | | | | | |
| --- | --- | --- | --- | --- | --- |
| Zach Stone | No | Jeffrey Wright | No | No | No |
| | | | | | |
| --- | --- | --- | --- | --- | --- |
| Anne Murray | No | Anne Hathaway | No | No | No |
| | | | | | |
| --- | --- | --- | --- | --- | --- |
| Steve Clark | No | Yes (Actor TBA) | No | No | No |
| | | | | | |
| --- | --- | --- | --- | --- | --- |
| Emily Summers | No | Yes (Actor TBA) | No | No | No |
| | | | | | |
| --- | --- | --- | --- | --- | --- |
| Wolf | No | Hugo Weaving | No | No | No |
| | | | | | |
| --- | --- | --- | --- | --- | --- |
| Shane Leon | Richard Armitage | No | Richard Armitage | Richard Armitage | Richard Armitage |
| | | | | | |
| --- | --- | --- | --- | --- | --- |
| Chris Phillips | Clark Gregg | Clark Gregg | Clark Gregg | Clark Gregg | Clark Gregg |
| | | | | | |
| --- | --- | --- | --- | --- | --- |
| Lauren Genare | No | Jennifer Lawrence | Jenifer Lawrence | No | Jennifer Lawrence |
| | | | | | |
| --- | --- | --- | --- | --- | --- |
| Charles Genare | No | No | Ben Affleck | No | No |
| | | | | | |
| --- | --- | --- | --- | --- | --- |
| Ryan Reckno | No | No | No | Michael Fassbender | Michael Fassbender |
| | | | | | |
| --- | --- | --- | --- | --- | --- |
| Heather Collider | No | No | No | Kirsten Dunst | Kirsten Dunst |
| | | | | | |
| --- | --- | --- | --- | --- | --- |
| Dr. Brovost | No | No | No | Stanley Tucci | No |
| | | | | | |
| --- | --- | --- | --- | --- | --- |
| Daniel Aprion | No | No | No | Gerard Butler | No |
| | | | | | |
| --- | --- | --- | --- | --- | --- |
| General Case | No | No | No | Tom Hardy | No |
BTFF Cinematic Universe
Klingvonia Locations
The Capital - North City - South City - Raia City - The Village of Epiphany - The Village of Soran - The Soran Woods - Area 52 - North City Fortress - Charles Inc. - South Jazz Club - The Black Knight's Bunker Base - Lord Darzon's Mansion - Midpolis - The Capital Ship