Demantur has been a stub for a while!

Demantur is a villain in the series Simien 10. He is the ruler of Almasti Kaghak. He appeared in the episode "The lost Planet Eater".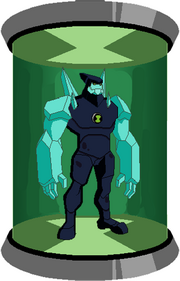 Powers
Indestructably hard
Shooting diamonds
Making Diamonds come of the ground
Controlling Petrosapiens diamonds
Weaknesses
Sonic attacks
Can be destroyed by a powerful force
Species and Planet
Species: Petrosapiens
Planet:Petropia
Community content is available under
CC-BY-SA
unless otherwise noted.