Brendan, wielder of the Modelatrix, is a series about a boy named Brendan, who wields the Modelatrix.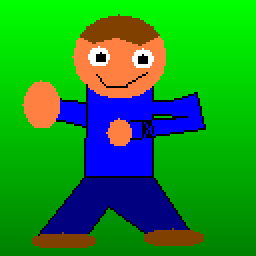 Characters
Brendan McDarby
Weapon: The Modelatrix
Age: 14
Loves: The Fairly Odd Parents
Hates: Justin Bieber
Species: Human
Friendships:  None as of yet.
Introduced in: The Modelatrix .
Theme Song
Real Emotion is the theme song, it is from The Beginning of Final Fantasy X-2. 
https://www.youtube.com/watch?v=SSa60HGvoI0
Terms Of Usage
Any Character in this show is free of use as long as you give credit.
Updates
24-07-13: The aliens Nighthowl, Wrapdage, and Bouncehopper may not be appearing until Season 3, Rewire is definitly not going to be in the show till the end of Season 3.
27-07-13: Fan episodes are now available to make! Look in the Fan episode section for more!
Episodes
Season 1
Season 2
Season 3
Season 4
TBA
TBA
TBA
TBA
TBA
TBA
TBA
TBA
TBA
TBA
TBA
TBA
Season 5 (Final Season)
Birthday Bashed
Brendan, Secret of the Modelatrix
Fan Episodes
Trivia
Some of the scenes in the episodes are based of scenes from other TV Series. One episode is based off an episode of the Fairly Odd Parents.