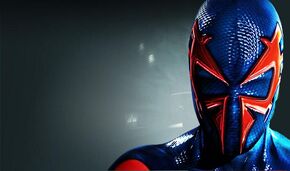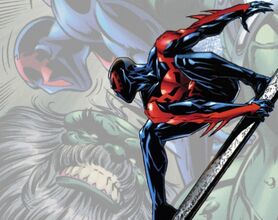 He is first seen in the fourteenth episode from the Borg 10- Alien Rescue Squad series, Escape from the Null Void. He is a Plumber that takes care of the Null Void. He is a humanoid blue and red spider like Aracna from the planet Arcan.
Abilities
Invisibility like a chameleon
Shoots strong spider-webs from its hands and legs
Can attach to any surface
Super speed and strength and agility
X-ray vision and super hearing
Sharp needles from its arms that can also shoot, and can have poison on them
Can glide because he has small hidden wings
Can control insects
Community content is available under
CC-BY-SA
unless otherwise noted.