Birdragon is a Dracopteran from Pteradino (the moon of Terradino, Humongousaur's home planet}).
Birdragon's Abilities and Weaknesses
Abilities
Freezing gust of wind
Fire shards of black stones
Super-strength
Super-speed
Weaknesses
Ultimate Birdragon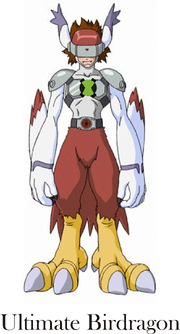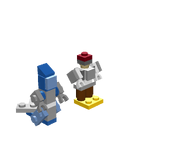 Ultimate Birdragon is the Ultimate form of Birdragon. He appears to be a joint of beast and bird alien. He can fire static bolts which whirl around an opponent. He lost his ability to fly, instead he glides serenely.
Abilities
Hyper Tornado, by using his belt, he can summon tornadoes
Fire blue or green bolts of electricity
Gliding
Super-strength
Weaknesses
When he loses mediation, he can fall immediately
Birdragon losses super-speed
Mega Birdragon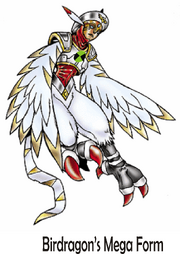 Ultimate Birdragon is very powerful, he can run so fast as wind. More to come.
Abilities
Sonic Shriek
Change size to 100 ft
Super-speed
Super-strength
Breathe Fire
Weakness
Ice
Gold can take hypnotize him (since he is based on Harpy)
Community content is available under
CC-BY-SA
unless otherwise noted.