After Ben(20) defeated the best villain ever, he was sent to Azmuth's planet to recieve the Ultimotrix, which has all the aliens, ultimate versions of all aliens, and 10 extra aliens.
Extra Aliens
Fireguana - made by Ultimate BigChill
Therizino
Chubbiosaur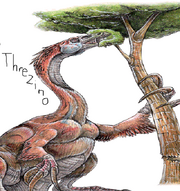 Enemies
Dr. Animo
Aggregor
Vulkanus
Zombozo
Circus Freak Trio
Forever Knights
Clancy
Hex
Charmcaster
Ssserpent
Krabb
Sixsix
Sevenseven
Episodes
See here.
Video Games
Community content is available under
CC-BY-SA
unless otherwise noted.