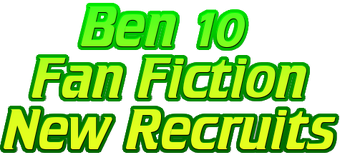 BTFF: New Recruits is a series by LEGOpug4 where Pug must train with some of the new users of BTFF, to become the ultimate team, The New Recruits. It is supposed to have at least one season, and it was created on 3/12/2013.
Episodes
Fans
Add your signature (~~~~) on a new bullet here.
Characters
If you want to be in the series, ask Pug in the discussion.
New Recruits
Other Characers
Main Villains
Eon (Flashback)
Kross Kothen (Kross; Neutral)
NegaTrout
Space Pirate Cats
Dark Lubba
Aliens
Video Games
BTFF: New Recruits: Quest of Derp
Toy Line
Community content is available under
CC-BY-SA
unless otherwise noted.