Ammar 10: The Final Stand is back to save the day!
Plot
Ben gives Ammar an
Ultimatrix
with all aliens in Ben 10 Alien Force. But, Ben accidentally added a confused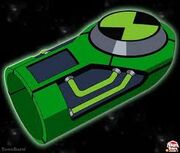 mode. Ammar will save this place, Nevada and United States. The smell of the waste effects the
Ultimatrix
, creating a group of fused villains. He uses the
Ultimatri
x
to defend his city from weird fusions.
Characters
Ammar's Team
Myself
Ben Tennyson
Gwen Tennyson
Kevin Levin
Max Tennyson (Grandpa Max)
Villains
Kraven
The Automatic Rifle People
Waterraifaila
Confused Ray
Confused Finnas
Confusedtagheri
Theme song
Ammar is now to save
All confused tana villains is
Begin!
Ammar vs. Ambreas team,
Ben Tennyson vs. Confused ray,
Gwen Tennyson vs. Confused Finnas
Kevin and Max vs. Confusedtagheri
Episodes
Season 1
Father, legend of the guardian part 2 (Final)
Down of the hill
Plants vs. Humans
Season 2
Plants in the house part 1
Plants in the house part 2
Plants in the house part 3 (Final)
5 villains,1 villain is dead
Times out,times in
Season 3
Treat or Treats
Formation and Formator
Conzita turn Conzata Part 1
Conzita turn Conzata Part 2
Conzita turn Conzata Part 3 (Finale) (Final Episode)
Video Games
Ammar 10 The Final Stand: Killing With Your Ultimatrix
Ammar 10 The Final Stand: Go To Jail, Cannot Be Imperrastive
Community content is available under
CC-BY-SA
unless otherwise noted.