This is the Ray 10 alien. You may be looking for the alien from Team Tennyson with the same name.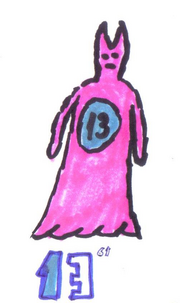 13
it's an alien from
Ray 10.
He's a
Luckzero
Description
It looks like an devil with no legs. He is pink.
Powers
Shoots with a bad luck ray.
Can fly
Weaknesses
If the bad luck ray touches him, he detransform
Not very strong
Community content is available under
CC-BY-SA
unless otherwise noted.