---
---
Halloween draws nearer and my desire to see spooky content grows larger, so we're doing this again! This year, instead of writing short horror stories, the contestants will be making the best spooky aliens they can! Here's how it'll work:
Rules
Your objective is to create the best spooky, scary, skeletal, and/or otherwise Halloweeny alien you can.
You can create completely original aliens, variations on canon aliens (evolutions, fusions, etc.), variations on free-use fanon aliens, and, for the purposes of this contest, variations on any of my personal aliens if you so desire.
All aliens submitted must have at least their powers, weaknesses, and appearance detailed.

To facilitate this, all entries should have their own non-stub wiki page before submission.
To clarify, you don't need art for your alien (although the extra effort is appreciated) as long as you have a clear description of their appearance.

To submit your entries, please link to their wiki page on this thread.
Entries must be turned in by Midnight EST on October 30th. The results will be posted in a blog on Halloween.
You may sign up for this contest until the entry deadline.
Prize
That's right, we have an actual prize this time around. The winner of this contest will receive a Steam Key for the game Soulless: Ray of Hope.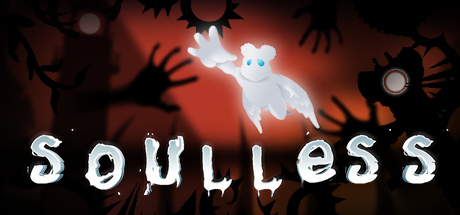 Soulless is an indie horror puzzle/platformer game along the same lines as LIMBO. Note that you must have both a Steam account to redeem this game and a Discord account for me to PM the key to you, otherwise you will not be able to receive the prize.
If you don't have a Steam and/or Discord account, don't worry too much! They're both completely free to create. The winner will also be receiving a Medal on their userpage, so even if you can't accept the grand prize for whatever reason, you'll still get some sweet bling!
(Note that in the event you turn down the grand prize for whatever reason, it will be given to the next highest-ranked winner able to receive it.)
Contestants
To sign up for the contest, simply state you wish to participate in the thread below.