Hello one and all and welcome to Ask! Here you can ask anything, and I mean anything about my series or me. This includes BTGF, AA or any random question such as 'Do you like pie?' And as a matter of fact, I have never tasted pie in my life! 

I know I said you can ask anything, but...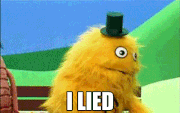 The Rules are: No Spamming, Trashposting or such. No personal questions.
Thank you and now excuse me while I answer the questions.